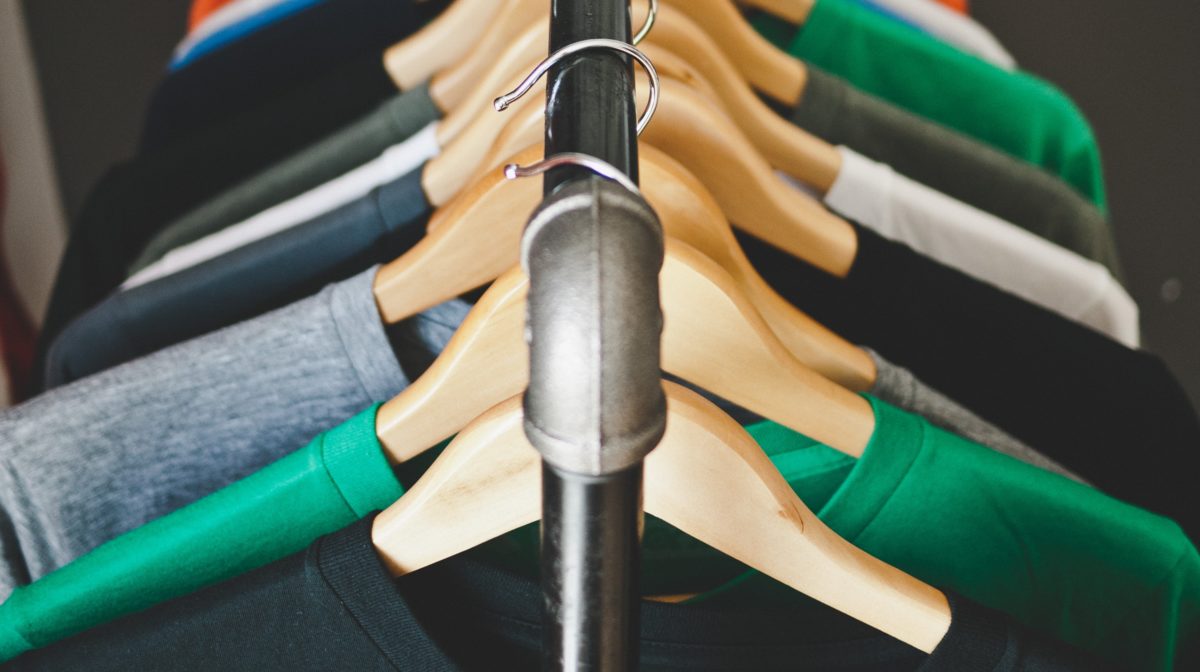 Fast fashion is a term that's used to describe the apparel supply chain which allows retailers to refresh their clothing racks on a nonstop  basis. It helps retailers satisfy the demands of consumers who expect a multitude of fashion styles within just one season. For many retail stores, this has been a good thing. For others, not so much. 
An agile supply chain offers many benefits. When a product becomes available to the buyer in a timely manner, their needs are easier to sustain on a long term basis. Big companies including retailers must meticulously plan their supply chain strategy so it works in sync with their clothing and customer needs. Their supply chain must also make sense financially.
Li-Ning
Li-Ning is China's largest domestic sportswear brand and competes with multinational sportswear brands including Nike and Adidas.1 In 2012, it struggled to compete with domestic competitor, Anta, losing capital. But in 2018, the brand experienced remarkable revenue growth with its new take on streetwear style. [2]
"Li-Ning hit 10 billion RMB (roughly 1.4 billion USD) in sales last year, and in the first half of 2019, its revenue grew by over 32 percent and profits nearly tripled. The brand's shift toward the lifestyle and streetwear market fueled a 20 percent revenue growth in 2018, which doubled the previous year's growth. The company's continued cost control and inventory management also aided its strong earnings."
The brand's resurgence and new-found success is a result of its Transformation Plan, designed to improve logistics and inventory control. [2]
"The plan included building a core Li-Ning brand, repositioning the brand value, and becoming an authentic brand that targets middle-class consumers. It also called for more direct to customer retail, a stronger supply chain and product development capability, the integration of superior performance function and design into the products, and cost and cash flow improvement and control."
The plan included a method called Closed Loop Retail Operation2 that used technology to track sales progress using data about consumer behavior and inventory performance. This was key to giving Li-Ning the power to supply the demand of consumers without wiping out like other fast fashion brands. 
Zara
Much of Zara's fast fashion success is due to that of its supply chain. The major retailer is known for its "…highly responsive, vertically-integrated supply chain [that] enables the export of garments 24 hours, 365 days of the year, resulting in the shipping of new products to stores twice a week. After products are designed, they take around 10 to 15 days to reach the stores. All clothing items are processed through the distribution center in Spain, where new items are inspected, sorted, tagged, and loaded into trucks. In most cases, clothing items are delivered to stores within 48 hours."[3] 
Zara's supply chain is not only vertically integrated, but agile and lean. 
"By reducing the quantity manufactured for a particular style, Zara not only reduces its exposure to any single product but also creates artificial scarcity."[3]
Instead of creating a massive quantity of each piece of clothing, Zara uses customer insight to make informed decisions. "Trend information flows daily into a database at head office, which is used by designers to create new lines and modify existing ones."[3]
This helps to eliminate poorly-performing styles from the supply chain. They can be replaced with styles that sell better, to save money and help raise capital.  Zara shows that fast fashion doesn't sell with just a hyperactive supply chain. Fast fashion sells when a retailer creates a polished strategy that delivers and sells styles  using a supply chain strategy that's easily manipulated using informed consumer statistics.
Uniqlo
Japanese founder of Uniqlo,Tadashi Yanai says "Uniqlo is not a fashion company, it's a technology company." This might be the secret to its supply chain that's designed differently from competitors, including Zara. [4]
"While leading competitor Zara has built the world's largest apparel business based on rapidly responding to fast-changing fashion trends, getting items from factory to store in approximately two weeks, Uniqlo takes the exact opposite approach, planning production of its wardrobe essentials up to a year in advance. Unlike its competitors who sell a large variety of trendy fashion inspired by the global runway, Uniqlo focuses on producing a few styles of urban practical basics."
Uniqlo does share at least one commonality with Zara; both of them produce styles based on consumer behavior data. [4] "Through [the] development of a detailed marketing strategy by the marketing department for each season, merchandisers are able to adjust production by style to align with demand well in advance." 
Large retailers must design an intuitive long term strategy to build, sustain and grow an intelligent apparel supply chain. Using technology to collect data about consumer behavior allows retailers to make adjustments and maximize profit while recognizing, however, that an agile supply chain is only as valuable as the strategy behind it. 
Cited Sources