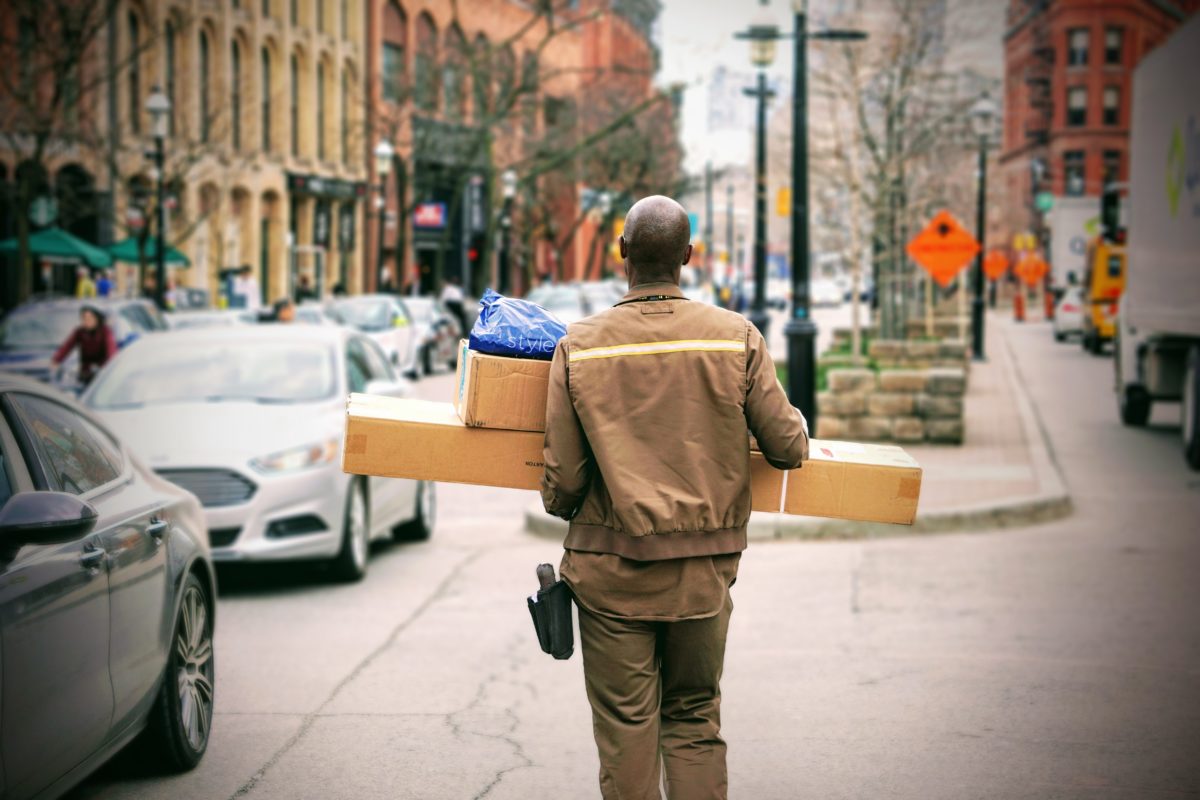 Before 2014, consumers bought their mattresses in-person at big-box stores. At that time, no one anticipated the mattress-in-a-box phenomenon that would flip traditional buying methods upside-down. But in April of that year, Casper launched.[1] At that time it was an online startup with just five people behind its name — the mattress industry would never be the same again.
Casper's mattress design was simple. Made with high-quality materials, it was comprised of  multi-layers that made it comfortable. Better yet, it offered a direct-to-consumer approach, meaning it could be shipped straight to buyers in a conveniently sized box. Thanks to its 100-day guarantee, customers were willing to give the mattress a chance.[1] 
Most people don't connect the supply chain to the mattress-in-a-box phenomenon. But for these companies to flourish, they needed to think long and hard about their logistics strategy. Here's what two of them did, including Casper. 
CASPER
When Casper launched in 2014, the startup was eager to supply the burgeoning demand for its convenient mattress. In order to do so, Casper needed to consider their logistics strategy. They worked closely with logistics companies on several different levels. It wasn't simply a matter of getting the mattress from point A to B. 
One of Casper's greatest logistics advantages was the size of its product. Unlike large mattresses sold in stores, their multi-layered mattress could be squished into a relatively small box. In logistics, the bigger the product is, the more it costs to ship. With a smaller box, the company could keep its shipping costs down. In doing this, it was feasible to sell the mattresses at a modest price while offering free shipping. 
By building strong ties with logistics partners, Casper engineered a logistics strategy that aligned perfectly with its vision of the product, according to co-founder Jeff Chapin. 
"I think that the final product speaks to the long, very thoughtful, and specific process that went into creating it. We work with every step of the supply chain—from textile manufacturers to foam fabricators—to make sure that the bed was built exactly to our design and our aesthetic."[1]
ENDY 
Endy is a Canadian mattress company that launched in 2015. Similar to the Casper mattress, it fits into a small box and is shipped to the customer for free. Endy's logistics strength was based on its drive to reach people only within the country, according to the Financial Post.  
"Setting up lean startup operations should be driven by your customers' needs married to a fast, lean, high quality supply chain. By using the Canadian currency advantage, Endy was able to do this cheaper and closer maximizing value for its customers. If you are just starting up your business consider looking at these challenges and advantages when it comes to producing your product."[2]
As part of this logistics strategy, Endy didn't rely on U.S. logistics. According to Onyx Mattresses, this was possible since the materials could be sourced from within Canada, allowing Endy to cut costs.  
"As mattresses were heavier items, it was also easier to ship the completed products to customers if they weren't manufacturing the completed product overseas, so they saved on shipping. They therefore decided on using Canadian suppliers. They were to source 95% of the mattress materials from Canadian companies, their mattress topper Canada made in the city of Montreal, while their foam tops and final assembly are handled in Toronto. This cutting down on logistics and shipping costs. Furthermore, [Endy] cut out the middleman by selling his mattress online rather than a traditional brick-and-mortar store."[3]
In 2018, Endy was acquired by Sleep Country, but the two did not amalgamate. Endy's product is still shipped to customers' door steps, maintaining its original business model. Because of this, "Endy will be able to leverage Sleep Country's logistics, warehouse and shipping expertise, while Sleep Country will be able to tap into Endy's e-commerce technology and digital marketing prowess."[4]
Since 2014, direct-to-consumer mattress companies continue to emerge. With so many contenders on the market, buyers must choose the one that fits them best. Although each mattress is said to offer a unique benefit, all companies share the commonality of a direct-to-consumer model. With the race to a consumer's door being one of the greatest selling points, mattress-in-a-box companies deftly demonstrate how to leverage logistics strengths to better compete. 
Cited works