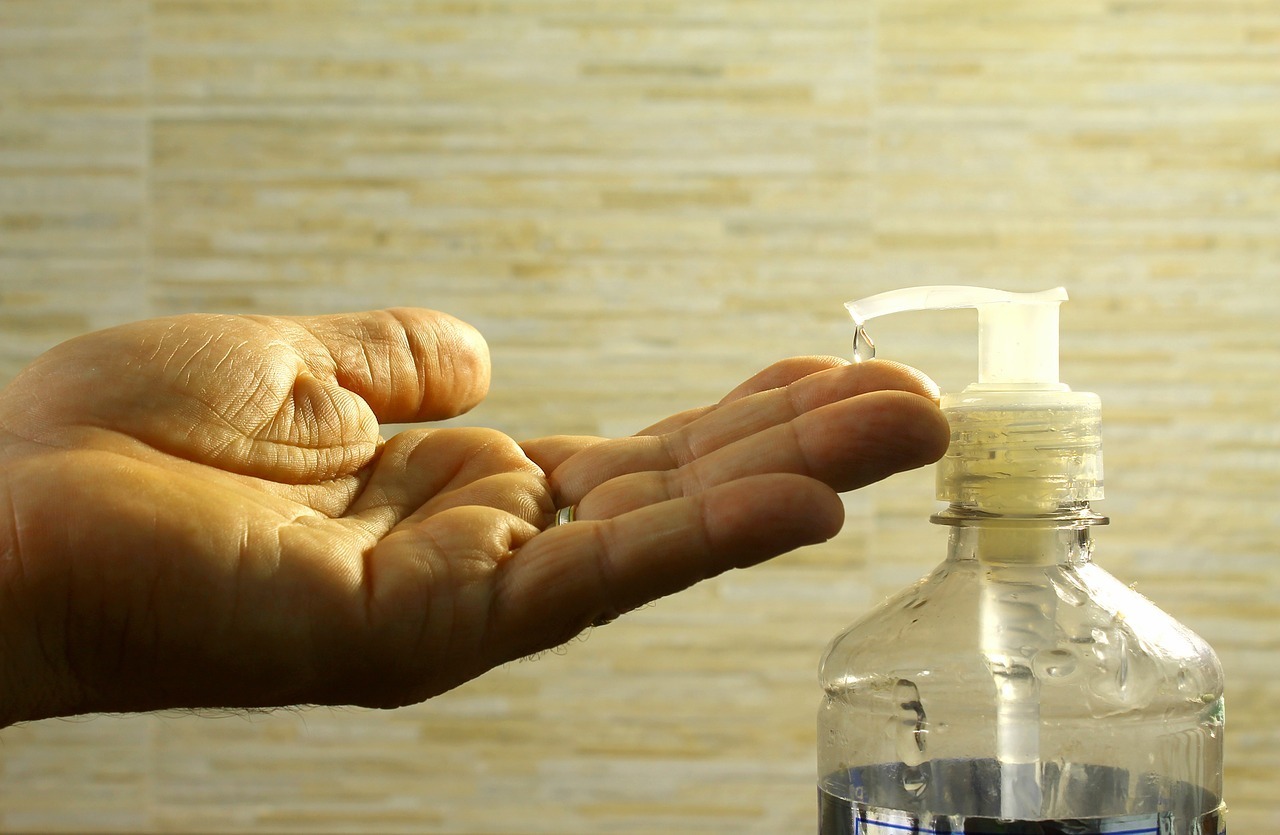 Earlier this year, something amazing happened. Following the sudden COVID-19 induced shortage of household cleaners, hand sanitizer, and other consumer chemicals designed to keep families healthy and safe, unlikely market players such as breweries and distilleries began pivoting their supply chains to fill the gap.1 
In the case of hand sanitizer specifically, the success of such plans depended on three things: manufacturing a safe formula, procuring regulatory approval from the FDA or Health Canada, and solidifying well-oiled supply chain agreements to get products to market quickly. For many companies, the production pipeline fell into place and consumers began purchasing consumer chemicals from their favourite local breweries or spirits distilleries.
Now, months out from the debut of these artisan-crafted hand sanitizers, consumers, business, and governments are getting a better view of the impacts of these off-brand products and are reacting to what worked, and what didn't. 
Supply Chain Disruptions Upend Consumer Chemical Production
In the early days of the COVID-19 response, massive spikes in demand led to shortages of the chemicals required to make sanitization products.2 This led to weeks-long shortages of personal sanitation products and the aforementioned need for cross-industry innovation to satiate the public's need. But in order to get newly formulated hand sanitizer from breweries and distilleries, entirely new supply chains and supply chain agreements needed to come to fruition—and fast.3 
Many businesses were up to the task. For example, Vancouver's Parallel 49 Brewing reallocated the working hours of regular lab staff to find the right percentages and types of alcohol to fight the virus. Finding new suppliers of sterile water and glycerin proved a difficult but, ultimately, surmountable challenge for Black Button Distilling in Rochester, NY.4, 3 
Gearing a supply chain—even with ingredients in common, like ethanol, which is found in both alcohol products and hand sanitizer—required a fundamentally different perspective in order to be successful. In Black Button's case, the logistical gymnastics required to procure sterile water ultimately resulted in a shuttle system which retrieved water three times per week. Black Button went on to ask their facility's cleaning company to bring drums of peroxide weekly and tapped neighbouring Fee Brothers for glycerin, forming new and unexpected supply chain agreements to meet skyrocketing demand.3 While consumer chemical giants like Purell were getting back on track, efforts like Parallel 49's and Black Button's reflected an impressive logistical undertaking, both of which saw success. However, even the best supply chains don't always account for complicated regulatory standards and this fact has had widespread implications.
Not All Consumer Chemical Substitutions Measure Up to Regulatory Standards
While the effort to create health products for the public during a time of crisis was noble (and economically smart), the truly incredible aspect of this industry-wide pivot came when the U.S. FDA announced that it would "not take action against manufacturers that begin preparing hand sanitizer for consumers and health care professionals."5 Once Health Canada and the FDA issued guidance documents to aid in the formulation of such products, brewers and distillers were off to the races.6
It is recommended that sanitizing products intended to kill the virus should be a minimum of 60% alcohol.7 But many consumers were, and perhaps are, unaware that the disinfectant products they're most accustomed to are, in fact, alcohol-free, relying on benzalkonium chloride instead of ethanol. Most substitution hand sanitizers manufactured by distilleries and breweries use ethanol as an active ingredient, being that this chemical compound is the result of alcohol production. 
FDA and Health Canada Issue Recalls for Consumer Chemical Substitutes
Ethanol, and the production of alcohol, however, also yields a percentage of methanol, which is toxic to the body and can cause serious health issues. With little hands-on regulatory oversight and a lack of expertise in formulating consumer-safe products, some sanitizers also included methanol and that is proven not to meet regulatory standards.8  
Beginning in late June and continuing throughout July, the FDA and Health Canada have been issuing recalls and public safety alerts pertaining to these lightly regulated products.
For Vox, Isabella Simonetti wrote, "Some manufacturers have added methanol to their hand sanitizer formulas, which is toxic if it is absorbed through the skin and deadly if swallowed: 'Methanol exposure can result in nausea, vomiting, headache, blurred vision, permanent blindness, seizures, coma, permanent damage to the nervous system, or death,' said an FDA press release."9
Further, Vox reports that four people in Arizona died and 26 people were hospitalized after drinking hand sanitizer that contained methanol as an alcohol substitute.9 CBC also reports that "the number of exposures to hand sanitizers reported to poison centres has nearly doubled from 105 reports in January to 200 in April, according to Health Canada."10
With some distance from the beginning of the outbreak, supply chains have begun to recover from stockouts and disruptions and the "experts" of the hand sanitizer industry are back up to full inventory levels, meaning more—and potentially safer—options are once again available to consumers. 
Cited Sources
2 Suthivarakom, Ganda. "Coronavirus Has Caused a Hand Sanitizer Shortage. What Should You Do?" The New York Times, March 11, 2020, sec. Smarter Living.
https://thewirecutter.com/blog/coronavirus-hand-sanitizer/
. 
7 Advisory Board. "Why your hand sanitizer might not protect against the new coronavirus." Advisory.com, March 12, 2020.