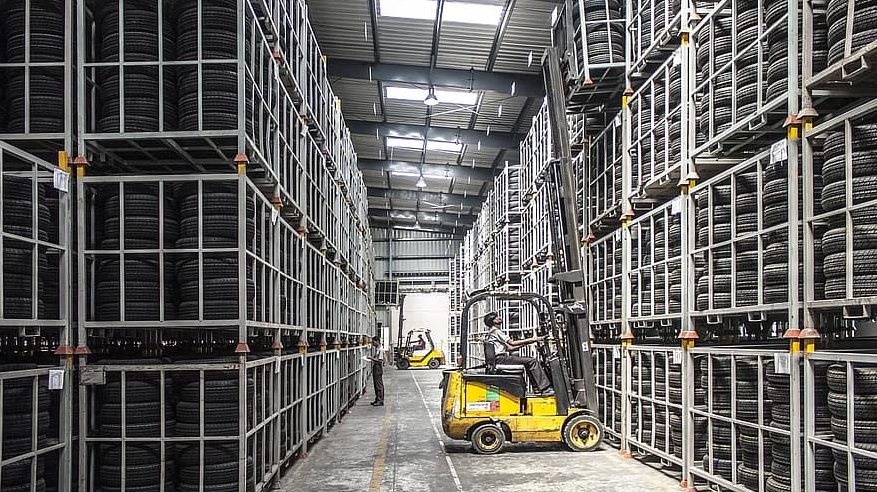 Industry wide crises in tight spaces like automotive production consistently give way to a necessary reset. Indeed, after COVID-19 recedes into the background over the next few years, Canada's automotive and parts manufacturing industries will be stronger than ever. With all bets off, trade and company secrets like inventory management, technology and software, and data analysis are made fair game, and the entire automotive industry benefits because of it.
Groundbreaking Data Transparency in Automotive Supply Chains
One of the greatest challenges faced by automotive and parts manufacturers in the early months of the pandemic was a lack of vertical visibility. Up and down the supply chain, fair weather conditions meant little transparency was necessary about the state of production. This was natural as, with few exceptions, there were always enough parts to go around. But as factories shuttered and supply chains became strained, there was not enough data, let alone enough transparency, to give automotive and parts companies a clear view of the challenging landscape which lay ahead of them. 
We all know what happened next: shortages, stoppages, gluts and dearths, and the Jupiter Spirit debacle.1
Without sufficient data collection, and data sharing, as Rob Bailey wrote for Wards Auto, "product availability ceased, as well as insufficient infrastructure to distribute and sell the products."2 Manufacturers at each rung on the supply chain ladder lacked all visibility necessary to forecast, let alone sell product; not knowing when another shipment of parts would be available or where it might come from spelled disaster for the automotive and parts producers.
The industry has now learned how imperative that information is—and this attitude has trickled into every aspect of production, including sales. In Goldbeck Recruitment's The Evolution of Engagement white paper, Bill Condon shared the newly apparent value in collaborating with industry manufacturers to ensure a smooth supply chain. "If you can't fill an order, find someone that can," said Condon.3 With adequate data transparency, this is a much simpler task that aids the much larger and mutually beneficial effect of allowing manufacturers and their supply chain partners to keep operating. 
Upgrading Automotive and Parts Manufacturing Tools of the Trade
Data transparency requires robust and modern infrastructural technologies to keep such an endeavour productive, efficient, and worthwhile. As much as the supply chain concerns the movement of physical products—often from Asia to North America, in the automotive sector's case—it is also utterly predicated upon the successful sharing and moving of data, timelines, estimates, and inventory counts between companies, countries, and supply chains. Without the ability to efficiently move such data, companies are at an incredible disadvantage. Consider the cumbersome process of sending a fax versus an email linked to a current inventory status spreadsheet. For many companies, this year's stuttering supply chain has reiterated the necessity of updating industry-wide software and digital connectivity protocols. Raman Mehta, CIO and VP at Visteon, echoed this sentiment.
"Our challenge was how quickly to shut down and how to get real-time visibility," said Mehta. "A person sitting in a supply chain control centre has got to know in real-time who and where are the alternative suppliers. You cannot rely on discrete data points. You need continuous data flow from supplier shipment through to your docks and the customers."4
Although this year's "downtime" was not without stress, it presented companies with the opportunity to focus on "backburner" projects. Especially for companies seeking to stave off RIFs, shifting resources into the implementation of new technological protocols and software created valuable work while plant floors remained quiet. This brief reprieve, which enabled (and necessitated) the embrace of new technologies across the industry, has emphasized the value in embracing progress.
"It is exciting to see what we carry forward in terms of lessons learned but more importantly how do we establish a digital transformation habit, not just individually but [one that] pushes the industry forward," said Marc Brazeau, head of logistics at FCA."4
Investing in Technology to Invest in the Economy
The value of implementing top shelf technologies to manage the automotive and parts manufacturing supply chain was echoed indirectly by the government of Ontario, which recently moved to invest in technology adaptation within two Scarborough-based manufacturers. Innotech Precision Inc. and Kobay Enstel Ltd. both received a total of over $175,000 from the government of Ontario's Ontario Automotive Modernization Program (O-AMP) to overhaul and implement each company's current software and technologies used for supply chain management. The investment reflects the economic implications of the automotive industry's health—keeping such manufacturers in business and avoiding workforce reductions has a community-wide ripple effect while also reinforcing Canada's ability to remain a world stage actor in manufacturing within the automotive industry.
"Our high-quality and innovative supply chain is an essential part of why Ontario is a great place to build vehicles," said Minister of Economic Development, Job Creation and Trade Vic Fedeli. "Ontario's world-class auto industry has shown tremendous leadership in the fight against COVID-19, with many companies retooling their operations to make emergency supplies. By making targeted investments like these, and working closely with the sector, we will help start Ontario down the road to economic recovery."
The introduction of such technologies promises widespread and democratic tools that will only aid automotive suppliers in balancing their manufacturing processes during the uncertainty manifesting over the next two years. For decades, companies have been operating on lean production cycles to keep costs down; as we've seen, just-in-time production is not at all suited to keeping the economy healthy during a pandemic. The installation and embracing of new technologies along with data transparency that has taken hold in recent months will set  the industry up to thrive in new ways, even through choppy waters.
Cited Sources
1 Time. "Thousands of SUVs Parked at Sea off California Because Demand for New Cars Has Plummeted." Accessed October 6, 2020. https://time.com/5830664/cars-cargo-ships/.