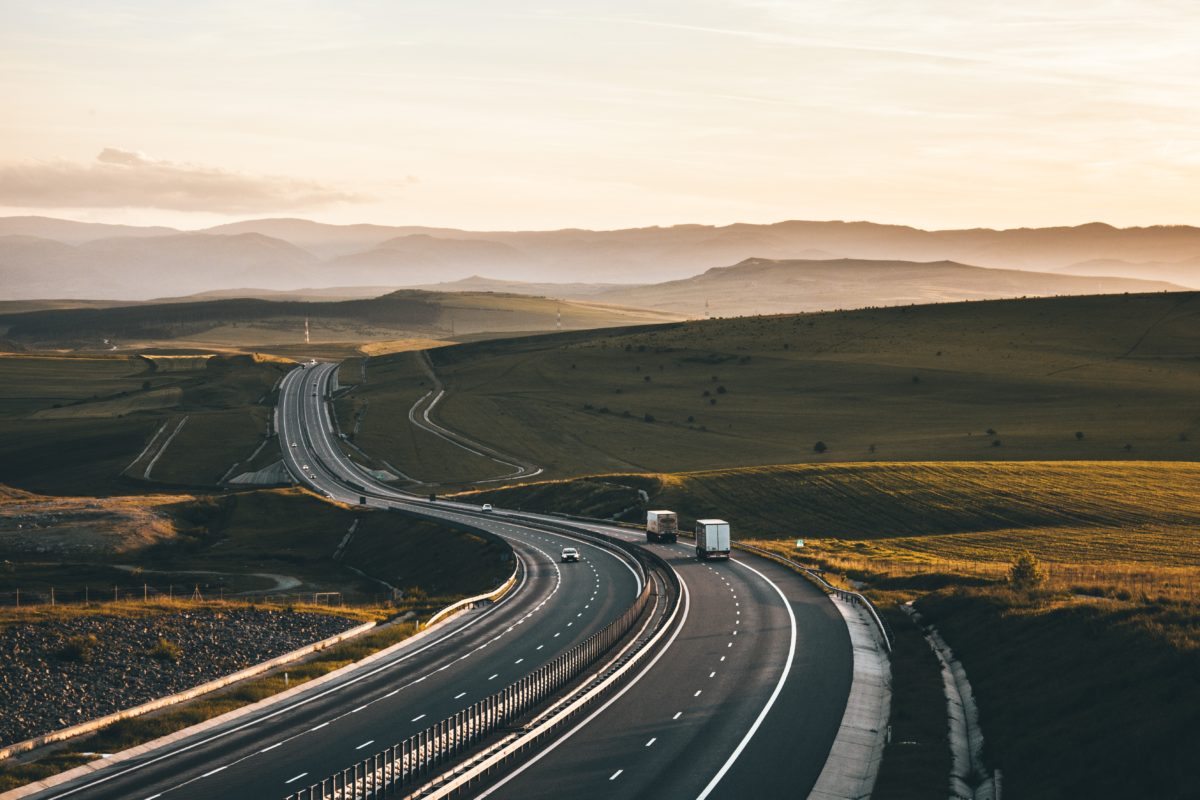 Think about California's Silicon Valley and consider its influence as it grew to become America's most renowned tech hub.
Who wouldn't want to emulate that kind of success?
It's a question that's easy to answer for the myriad of companies making their mark in the vast open spaces of Middle America, with several locations vying for ownership over the new coinage, the "Silicon Prairie". From De Moines to Chicago, corporate giants like Amazon and budding startups have triggered a tech revolution. And according to Forbes, it's an opportunity for others that's become difficult to resist.
"All across the heartland of America, tech startups are growing, drawn by gainful advantages like lower salary costs, higher standards of living for employees and less competition. Burnt out on the intensity of Silicon Valley? It seems the Midwest is the place to be". [1]
This article is meant to help define which areas are operating under this unique new moniker, and why there is so much attention on them in the first place.
MIDWEST SILICON PRAIRIE
The Midwest is considered by many to be the epicentre of prosperity within Silicon Prairie. According to Business insider, the Midwest "consists of Ohio, Michigan, Indiana, Wisconsin, Illinois, Minnesota, Iowa, Missouri, North Dakota, South Dakota, Nebraska and Kansas." [2]
Appirio is a multinational cloud technology company that's helped put the Silicon Prairie on the map. Locating their corporate headquarters in Indiana has provided a mutually beneficial relationship that's earned both the company and its city a name within Silicon Prairie.
"Appirio's commitment to deepening its roots in Indiana is so strong, they launched a talent recruitment program, Ascend, to fight brain drain in the area. With Ascend, they recruit the best technology talent Indiana has to offer and keep them engaged with the company. Since the beginning of the program in 2013, Appirio has achieved a 95% retention rate, an effort that should mean big things for both Appirio and Indianapolis". [3]
DALLAS FORT-WORTH SILICON PRAIRIE
Dallas and Fort-Worth (DFW) are called the "Metroplex" of Silicon Prairie. High-tech companies and modern businesses stretch all along the thirty miles separating these cities making it an integral part of the Silicon Prairie. [4] It's the nation's number one hub for skilled talent based on job growth, net migration and education attainment. It's also become home to several tech startups and entrepreneurs. [5]
All of this is looking good for logistics companies since the DFW economy is still a key driver of business activity in Texas. The area has many industries, including logistics specialists. And due to the success of its startup community and the amount of Fortune 500 companies in the region, DFW looks to have a prosperous future. [6]
ILLINOIS SILICON PRAIRIE
The Illinois Silicon Prairie consists of the Chicago and Champaign/Urbana areas. It's become home to Internet companies including Groupon, Gogo and Grubhub where they've been able to grow from startup to IPO. [7]
In 2017, KPMG ranked Chicago sixth among cities around the world that will be seen as a leading technology innovation hub in the next four years. [8]  As a community in 2017, Chicago had more than $500 million dollars in investment but also over performed the expectations of what a community of its size should produce based on the rest of the region.  [9]
LOGISTICS OPPORTUNITIES IN SILICON PRAIRIE
It's no secret that the plethora of tech companies penetrating the Silicon Prairie also makes it an idyllic supply chain hub for logistics companies.
"Virtually every community in Silicon Prairie advertises that it is in the middle of the country, and thus it is a good location for transportation, logistics, and warehousing. It should come as no surprise then, that many regional communities have a significant employment level in transportation and warehousing". [10]
Take the Columbus region in Ohio as an example. According Mark Kvamme, a venture capitalist at Drive Capital in Columbus, there are 150 Fortune 500 companies located in the Midwest alone. [11] Because of the volume of products they deliver, their logistics needs are high.  According to Forbes, this demand provides a heavy workload for logistics companies that they're more than happy to deliver.
"Getting products to market has sped up, and the region's unparalleled logistics capabilities are moving them to consumers faster than ever". [12]
ATTITUDES ABOUT SILICON PRAIRIE
Not everyone in Silicon Valley is jumping on the Silicon Prairie bandwagon. To crack the Midwest code, they'll have to overcome their callous jargon that describes the region as "flyover country". [13]
Those most loyal to the Silicon Valley seem smitten by the legacy it has left behind. According to the Hustle, this attitude is especially apparent within Silicon Valley.
"In the San Francisco Bay Area — the global mecca for technology, innovation and venture capital money — the Midwest doesn't seem to get much love on the streets. After all, this is where the computer chip was born.
It's where Jobs and Woz built the first Apple machine in a garage, and Google was invented in a dorm room. Silicon Valley, the axiom goes, has an ambition and drive that can't be replicated". [14]
THE FUTURE OF SILICON PRAIRIE STAKEHOLDERS
Regardless of this attitude, Silicon Valley continues to witness the exodus of companies and investors who are embracing a newfound Midwest mentality to resettle in the Silicon Prairie.
The development of Silicon Prairie is remarkable and allows for tremendous growth – an advantage logistics companies can reap the benefits of too. By attending to burgeoning supply chain needs, they can positively contribute to Middle America's innovational success which shows no signs of slowing down.
References
[1] https://www.forbes.com/sites/forbesmarketplace/2018/02/21/meet-8-tech-companies-proving-theres-more-to-the-midwest/#75b7685a18cb
[2] https://www.businessinsider.com/united-states-regions-new-england-midwest-south-2018-4
[3] http://www.metroplexdaily.com/tips-metrointro.asp
[4] https://comptroller.texas.gov/economy/fiscal-notes/2017/dec-jan/north-texas-tech.php
[5] https://www.flandersinvestmentandtrade.com/export/sites/trade/files/market_studies/Tech_Study_Dallas.pdf
[6] https://www.homeunion.com/dallasft-worth-leading-the-silicon-prairie
[7] https://www.foxbusiness.com/features/chicagos-silicon-prairie-is-the-tech-darling-of-the-midwest
[8] https://news.wttw.com/2017/03/21/report-chicago-jumps-technology-innovation-rankings
[9] http://siliconprairienews.com/2018/10/why-silicon-prairie-communities-need-to-be-thinking-about-where-they-should-be-not-just-where-others-are
[10] http://siliconprairienews.com/2018/12/new-companies-and-an-accelerator-are-tackling-transportation-and-logistics-in-the-silicon-prairie
[11] https://www.bizjournals.com/columbus/news/2018/05/07/columbus-startup-week-kvamme-urges-columbus-to.html
[12] https://www.forbes.com/sites/groupthink/2018/02/18/businesses-move-to-the-midwest-first-stop-columbus/#40b111b93721
[13] https://championtraveler.com/news/flyover-states-flight-data-shows-which-states-americans-think-are-boring
[14] https://thehustle.co/life-in-the-silicon-prairie-techs-great-migration-to-the-midwest