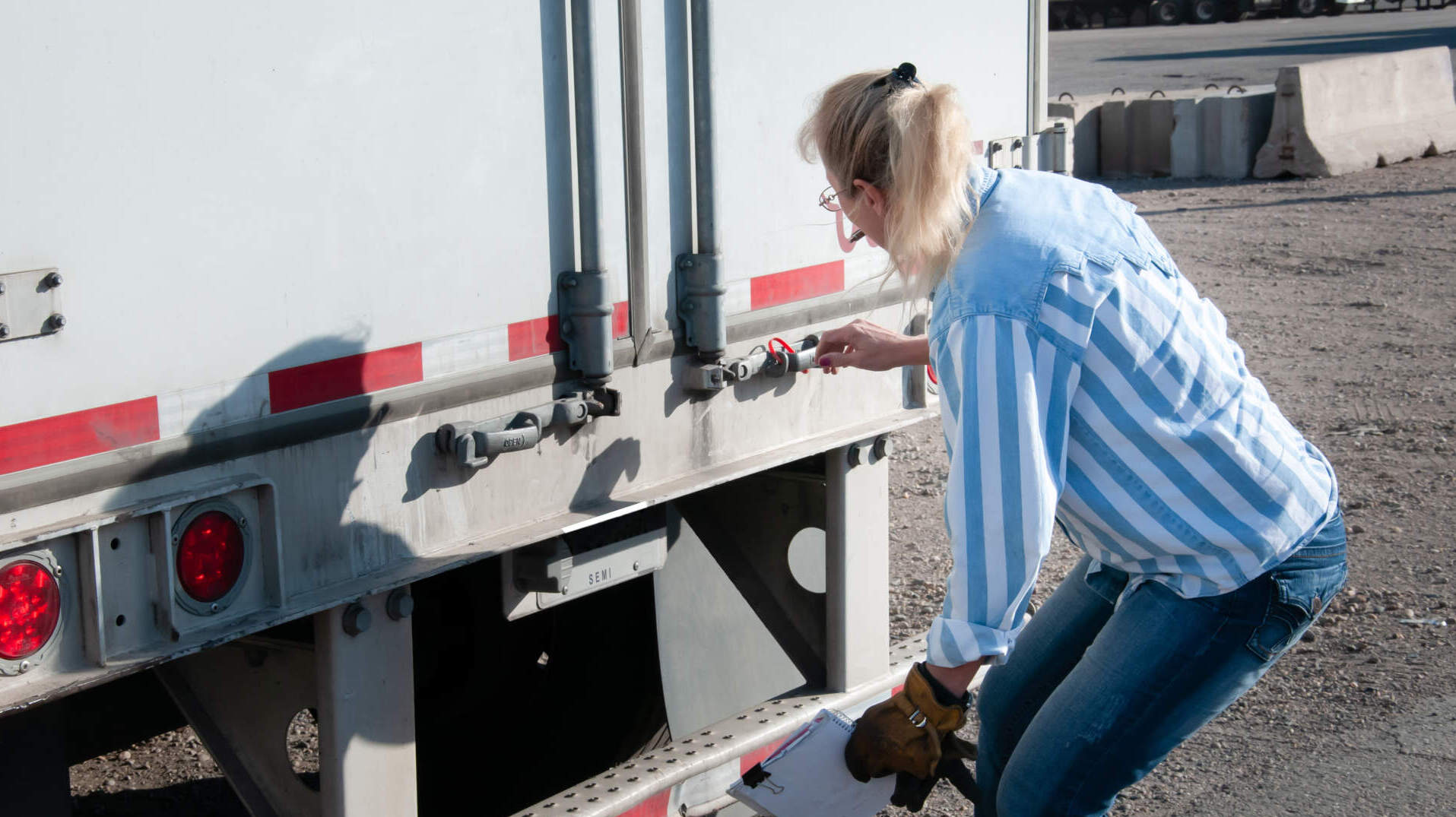 It's no secret that long haul trucking is integral to the global transport of goods. It's also no secret that long haul trucking can be demanding, arduous work. By managing internal and external risks, logistics can play a mitigating role to keep drivers and cargo safe; the benefits of such mitigation could be valued in the millions of dollars.
Telematics Play a Defining Role in Driver Safety
The implementation of telematics—black boxes, electronic logging devices (ELDs), GPS, etc.—across trucking companies took a while to catch on but, over the last two decades, most fleets have come to see the benefits. By integrating telematics like ELDs in the US, for example, into tractor trailers and containers, companies are effectively insuring themselves against theft, damage, labour code violations, and unexpected delays.
Using ELDs in trucks functions in a two pronged manner to protect both the driver and the cargo. 
"In recent years, we started requiring the use of ELD on our trucks," says Alicia Xu, Transportation Manager at Canadian Alliance. "This was already required in the States, so in Canada, we were actually behind the times."1
When drivers use telematics with GPS, they are less able to break occupational safety laws because ELD tech automatically logs and reports driving time back to dispatchers. 
According to occupational safety laws, drivers must work no more than 13 hours in a 14 hour workday with at least 10 hours off between shifts.2 Prior to telematics, drivers often broke these rules in the interest of delivering their cargo sooner. But such risks led to poor driver health and to accidents on the road, often due to sleep deprivation.
"Before, drivers would manually log their hours, but it was very simple to misrepresent the actual number of hours worked in a row. Now, we know where the truck is at all times and drivers have to take breaks," says Xu. "It's much safer for everyone."1
Fighting Cargo Theft With Tech
Cargo theft has always been a serious problem. But today, as freight becomes more and more valuable, theft becomes a higher stakes operation that puts cargo and drivers at risk. 
"In my previous role, we managed shipments of very high value cargo," says Xu. "These shipments were worth up to $3 million. As such, the manufacturer of those goods had very strict security requirements."1 Those requirements? "In one case, the manufacturer actually required armed guards," says Xu. 
Taking preventative measures is crucial, as these thefts can be both extremely costly and frequent. As reported by SensiTech Supply Chain Intelligence Center, which tracks cargo theft in the United States, there were 227 incidences of theft in FY2020 Q2 alone, which is the most recent reporting period. The average loss was over $219,000 USD; three of these thefts were valued at over $1 million USD.3
CargoNet, a theft prevention and recovery network, recorded 1,676 risk events across the United States and Canada in 2020, representing a 16% increase from the previous year.4
In most cases, fleets don't need armed guards but they do need alert, well trained drivers and the right technology to enable informed decision making. 
As such, many transport companies, including Canadian Alliance, have incorporated driver anti-theft training into the onboarding process. The use of GPS enables companies to track cargo and trucks if they are stolen—"theft of full truckload" accounts for 49% of incidents. The transparency of ELDs also enables companies to warn drivers if their itinerary takes them into a high risk area with real time updates.3
Thieves also often rely on identity theft and fraud to carry out fictitious pickups, where a thief posing as a real driver with credentials drives off with a loaded truck. Making use of GPS, cybersecurity literacy skills, and strong logistical security at pickup and drop locations are key to curbing this criminal activity.5
Logistical Flexibility Curbs High Value Cargo Theft
For Xu, the ability to reschedule or reorganize docking on the fly is also key to handling high value shipments. 
"When it comes to some high value shipments, any warehouse storage is out of the question," says Xu.1
This means getting creative at distribution centres. 
"I've been in the middle of another task before and been interrupted just as a truck is pulling into the lot," says Xu. "The schedule supervisor would say, 'alright, we need to cross dock this truck right now.' We had some flexibility, so we were able to drop everything to cross dock and get the cargo moving again."1
For Xu, these measures were often required for shipments like cigarettes, which are high value but very easy to resell illegally. "These shipments, and the drivers or guards assigned to them, were at risk when they stopped moving; we needed to get them on their way efficiently and discreetly."1
"This was challenging because they showed up unannounced as part of their own security, but our logistics team was able to handle it," says Xu.1
Bringing together logistical expertise, anti-theft training for drivers, and tech like GPS keeps cargo and drivers safe, and saves money. That's a better supply chain for everyone. 
"These measures ultimately drive our costs up," says Xu. "But it's a worthy investment because it means our drivers and inventory are safer."1
CITED
1 Personal communication between Alicia Xu and Rose Agency, April 2021.