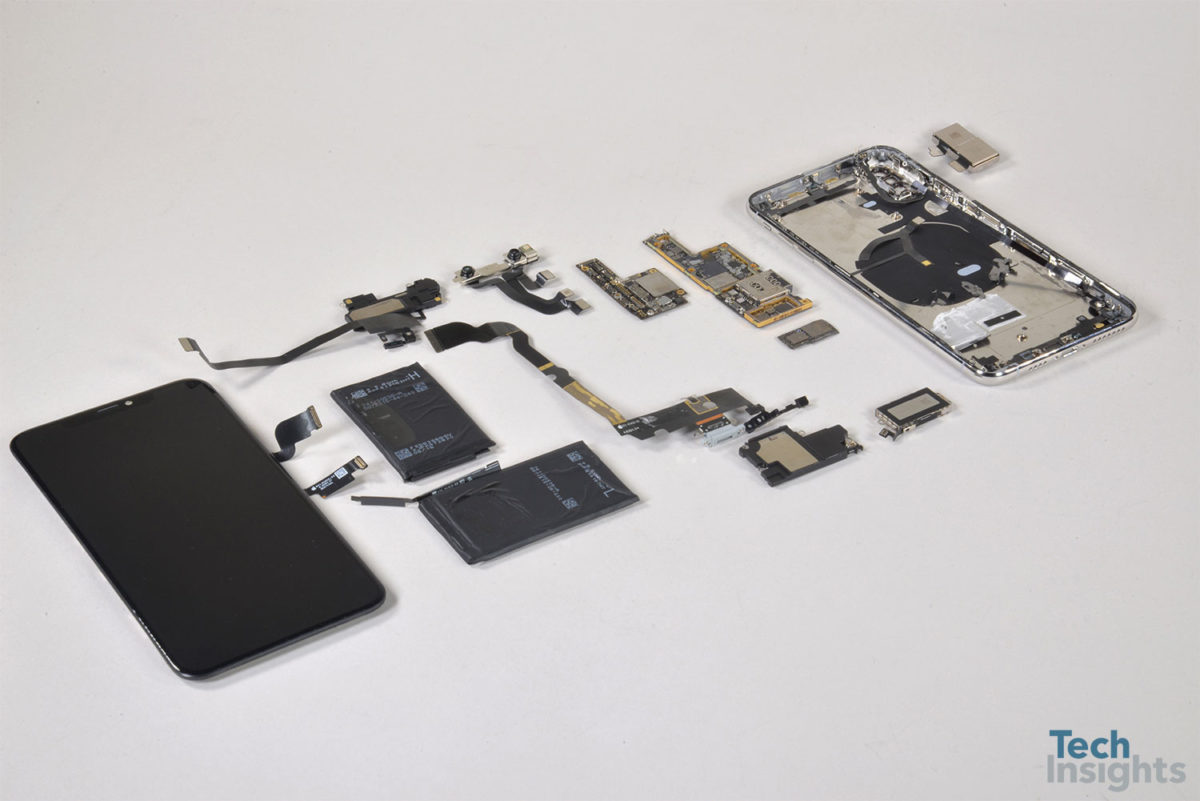 Today's smartphones are designed using a proprietary blueprint that relies on the working parts shipped from suppliers and manufacturers from around the world. In order for a smartphone to sell and work well, its supply chain must be unique to the company's design and needs. 
Tiny smartphone parts such as the microchip can be sourced from various continents. To intertwine with an electronic company's carefully planned supply chain, that microchip must move in sync with other parts to create a marketable product. Each supply chain is unique. 
No two electronic companies have identical smartphone supply chains for sourcing parts. Companies are largely secretive about this structure to maintain the integrity and competitive nature of their business, using different methods with varying performance levels. Overall, it is the smartphone's supply chain that determines how well the phone is built, whether it can be delivered to market on time, and whether the electronic company can satisfy consumer demand. 
In a smartphone world that's become saturated with countless products, the supply chain is everything. And for companies like Apple and Xiaomi, being different is everything. 
Xiaomi
Xiaomi is a Chinese electronics company based in Beijing, founded by a man named Lei Jun. With hard work and an agile supply chain, "Xiaomi's devices became notorious in Asia for selling out within hours of availability; in 2014, the company's Singapore release of the Mi3 sold out in just 2 minutes."1
Xiaomi's smartphone supply chain relied predominantly on China's homegrown suppliers and manufacturers for various parts. However, the company's transparency regarding its supply chain method faced criticism.1
"Even among domestic consumers, there was a widespread perception that smartphone companies in China were only good for making knockoff Apple products. To gain any traction in the heavily saturated Chinese smartphone market, Xiaomi had to ensure that its products far exceeded those expectations."

"To do so, Lei Jun went on an aggressive campaign to woo and cater to the highest quality suppliers in East Asia, averaging over 10 supplier meetings a day for the first five months of Xiaomi's existence. In the end, his diligence paid off—Xiaomi now partners with the world's most highly touted hardware manufacturers including Sharp, Foxconn, and Wintek."
Xaomi is slated to stretch its sales and supply chain to America in the near future, after struggling to expand to India's market. As a result, "the company has already bulked up its supply chain to produce more devices and lose its reputation for stocking out." 
Apple
It used to be that electronics companies designed their smartphone parts not far from home. This started to change in the 1990s, when companies such as Dell and Cisco outsourced the manufacture electronic parts to a network of factories in Asia. Apple's Steve Jobs saw this and was impressed. In 1998 he was inspired to hire supply chain expert Tim Cook. Cook created a global network of contract manufacturers and suppliers, many of which still serve Apple today.2
The technology of Apple's iPhone has rapidly evolved since its first model, much like its supply chain. Although the iPhone is designed in California, the company uses several different hubs to make each model come to fruition. It is the company's meticulously planned supply chain that makes this possible, according to a 2018 CNBC article.3
"Apple said it sold its 2 billionth iOS device this year. To make this many devices requires an incredibly complex and far-reaching supply chain. Apple works with suppliers in 43 countries and six continents to make its products, and the chain gets even more complicated when you break it down into raw materials."
Apple's list of its top suppliers are located in several countries including Malaysia, Brazil, the Netherlands, the United Kingdom, Germany, China, Japan, Belgium and many more. However, the list doesn't detail which parts each location manufactures.4
Various publications have tried to crack the code of where parts are made. A TechInsights article said it believed an Apple part called a NFC Controller originated from NXP Semiconductors N.V., which is based in Taiwan and is also named on Apple's list of its top 200 suppliers.5
Xaomi and Apple are just two case studies of electronic companies with unique smartphone supply chains. While Apple, like many smartphone companies around the world, outsources parts from various countries, Xaomi proves it's possible to play hardball in the competitive smartphone market by staying close to home. 
Cited works