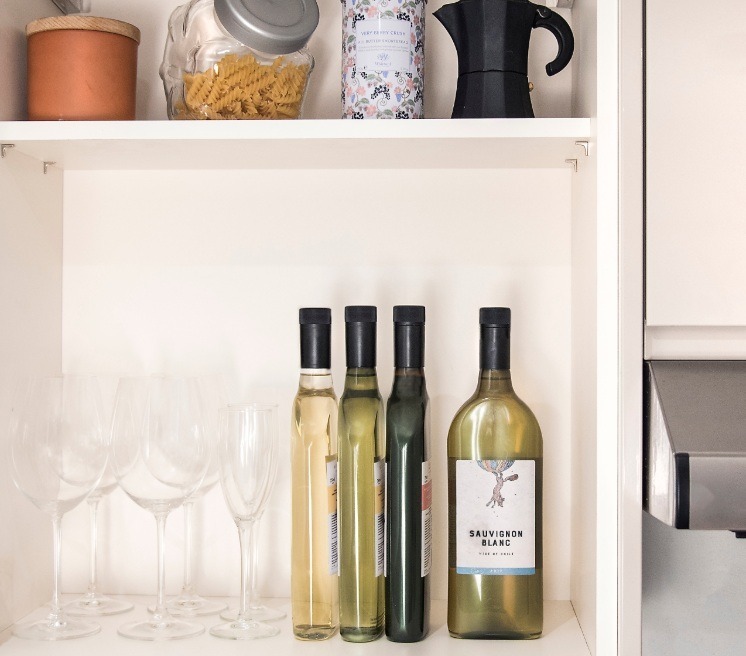 The logistics of wine are risky. All transportation should safeguard the product's temperature, humidity and quality. Wine is fragile, which makes it one of the most complicated products to ship overseas. Wine logistics are based on a rigid schedule that begins before the product ever enters the global supply chain. The process starts from the vineyard where the grape grower's decisions influence the wine's taste and, as such, whether it will even qualify to ship. It must be moved from the wine producer, through the bulk distributor to the transit cellar and beyond. If all these steps are successfully completed, the fragile bottles of wine are prepared for their crucial shipment overseas. During this time, winemakers must make careful decisions to raise their bottom line. They must also consider the latest logistics technologies and trends to increase their chances of success.
Movement

Wine logistics offers several challenges. Most commonly, the bottles are prone to shattering. An accident can incur financial deficits to the winemakers who run the risk of missing a deadline, not to mention the lost product. To help reduce this possibility, many logisticians now choose to send wine in bulk using flexitanks. This way, it can be shipped over long distances to reach each destination on time for a reasonable price.  
"The systems are comprised of two components: a liquid-tight steel container and a specially manufactured woven fabric layer into which the wine in question is flowed, ready for shipping. They are available as 20- and 40-foot containers with capacities of around 20,000 to 50,000 liters, respectively. This means that wine can be easily shipped from the production wineries in Chile, Argentina, Australia and South Africa by sea container to Europe. The containers are then transported by tractor-trailer truck from the ports on the North Sea coast to the major bottling wineries in France, Germany and other European countries."1
Flexitanks are one of the most reliable modes of wine transportation. Prior to their deployment, many people settled for the previously popular ISO tank containers. Although they offer benefits, they have several shortcomings.2
"ISO tank containers remain an industry-standard in bulk liquid transportation today. However, despite their reliability and long history, they aren't the ideal solution for all shipping jobs."
"Cleaning is a major concern. ISO tanks can be reused but they need to be cleaned at an approved facility, which can increase the cost of hire or ownership. This also ties up shipping containers in the supply chain i.e., in times of high demand, there could be a waiting period before an ISO tank can be hired."
Selecting the most rapid, low-risk transportation method, such as the flex tank, makes it easier for winemakers to deliver their product to market on-time and fulfill their sales trajectory.
Reinvention
One of the greatest challenges of wine logistics is the bottle itself, according to Santiago Navarro, CEO and co-founder of Garçon Wines.3
Forbes writes that "Navarro has developed a flat wine bottle made from recycled and reusable plastic. In an industry that has essentially been packaging its product in the same way for more than 200 years, it could be a remarkable breakthrough. The bottles weigh far less than traditional glass bottles and are much more spatially efficient – that transforms logistics, reducing cost and creating new opportunities for both bulk shipments and individual deliveries.
"The traditional Burgundy-style wine bottle is beautiful and has stood the test of time, but we could see no reason why it couldn't be improved upon," says Navarro. "From a packaging perspective, it's probably the worst design you could come up with for 21st century supply chains and the digital economy."
In contrast to a traditional bottle, Navarro's flat "…plastic bottle weighs somewhere around a tenth of the traditional product and the flat design makes it much easier to bulk-pack – a standard pallet can carry two-and-a-half times as many bottles. Individual bottles, moreover, fit through the letter box."
Navarro's concept is simple. Those who work in the wine industry can also make small but big changes if they pay attention to the smallest details of their logistical issues. Although the wine industry is largely based upon heritage and tradition, unconventional thinking could help a winemaker come a long way.  
Asia Pacific: The Wine Hub
Hong Kong's wine industry has dramatically scaled up since 2008. That year it abolished its 80% duty on wine. Since then, it's become a prominent wine hub within the Asia-Pacific region.4 Today, China has one of the biggest wine markets in the world. Citizens use e-commerce sites and apps to receive wine both domestically and internationally. Using these e-commerce platforms, consumers can buy quality wine at low prices, especially if they take time to research competitive global pricing. 
"However, the ubiquity of e-commerce poses many challenges for wine sellers. The inability to sample wine before purchase is highlighted by online consumers as a key grievance. A way around this would be for wine importers or labellers to include a clear taste guide on wine bottles."5
Winemakers can benefit from studying their competitors' methods — particularly those who have penetrated China's booming wine market. The surging demand for fine wine invites those with the most intensive logistics strategies to join the global marketplace. This is not just a matter of producing quality wine. This is about accelerated shipments that don't compromise a wine's special taste from where it all started — the vineyard. 
Sources
1 Pilz, Hermann. "Wine Logistics: Today, Organization and Timing Are Paramount." Drinktec, August 24, 2018.
https://blog.drinktec.com/wine/winelogistics/
.