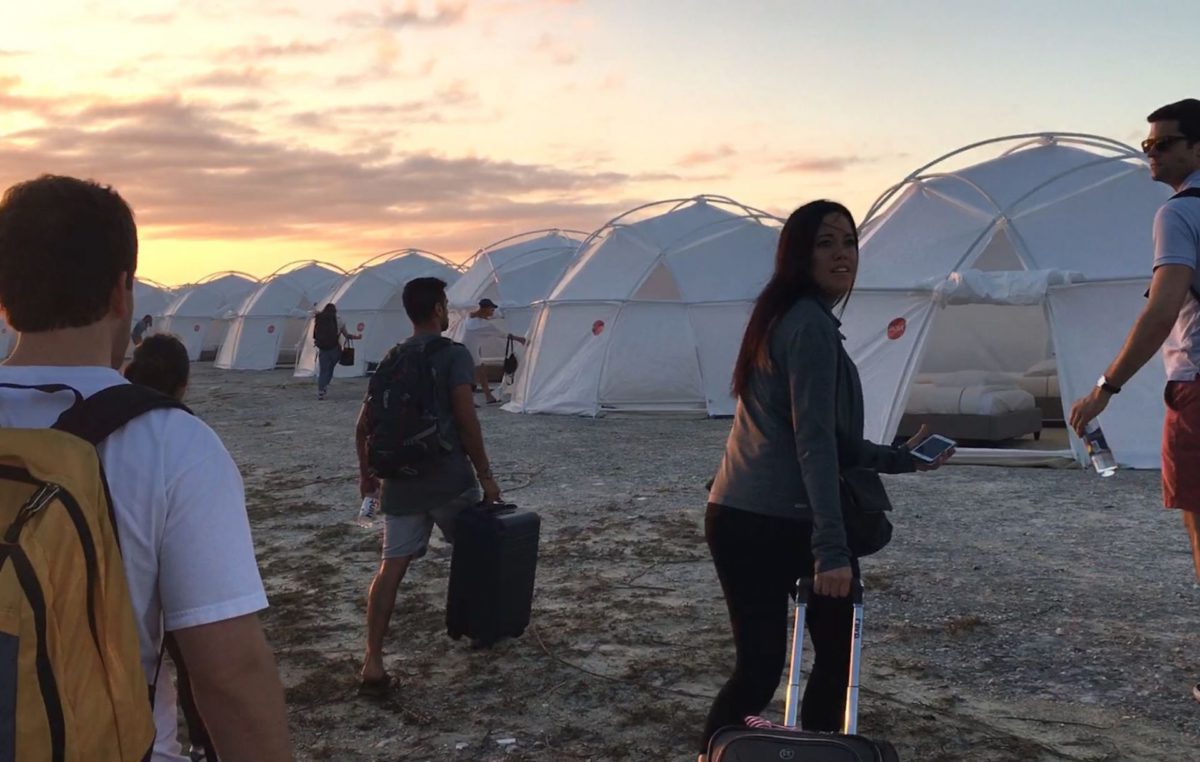 Today, everyone can enjoy tunes by their favourite artists whenever they like. However, concerts remain as a longstanding tradition that will never go obsolete. When customers enjoy concerts, they can enjoy the unparalleled experience of watching their favourite artist with the simple purchase of a ticket. However, most fans notice the performance alone. They are blissfully unaware of the meticulous logistics strategy that makes the concert possible. 
When a music festival or a world tour spans across continents, a well-oiled logistics strategy is crucial for transporting people and equipment from point A to B. While this might sound foreign to many, logistics methods are salient for engineering a successful tour or festival. Let's take a look at some of the steps logistics companies use in concert and festival planning.  
Logistics Strategies
Every logistics strategy is unique and varies on the specific needs of each artist. It must be carefully controlled, making use of the best means of transportation available to ensure deadlines are met.[1]
"The best mode of transportation is then charted out for each of the venues, according to the equipment needed. The bigger the act, the more the equipment that needs to be transported. Most artists travel with their own audio, lighting, video, maintenance, and even catering equipment. The elaborate stage sets also need to be built, dismantled, packed & transported from venue to venue."

"Special trucks which have padded walls and nooks to protect the equipment are used. For air freight, newer air crafts have weight restrictions and smaller doors and hence, often unsuitable for band logistics."

"When the equipment arrives at a venue, it is set up in a predetermined sequence – rigging, stage set, lighting, video, and audio. The band gear is often the last to be brought in, and after the show everything is packed in reverse."[1] 
Logistics teams must plan for possible delays. They may struggle to move equipment over international borders requiring accurate paperwork and moving crews to various locations along the way. Food and accommodations must also be planned for logistics staff.[1]
The Complications of Concert Logistics
World tours require meticulous logistics planning – and artists rely on pros to make it happen. Famous artists like AC/DC, the Rolling Stones, U2 and Beyonce share one commonality despite their stylistic differences. They rely on a specialist logistics firm based in London that's able to handle large-scale operations, according to the BBC.[2]
Sound Moves is a London logistics firm that moves cargo for artists. The firm spearheads logistics strategies for big-time artists like David Bowie. Sound Moves owner, Martin Corr, ships pallets of sound equipment and music merchandise worldwide from his warehouse. According to him, musicians are willing to pay sky-high prices to ensure their goods reach their destination on time.[2] 
"More firms are choosing to use air freight to get their goods to market, from diamonds to car parts, even though it is six times more expensive than sending them by sea – and rock superstars depend on it too."
"Last year, when Beyonce came to the UK with her Formation world tour, it took seven Boeing 747 air freighters and a fleet of more than 70 trucks to get her stage set and other gear to the venues."
"It was a rush to get the aircraft unloaded. There's lots of draws on an artist's time. They still want to be seen by the public but in the shortest possible time," he says.
Sometimes it is difficult to facilitate concert logistics due to inadequate resources. As an example, Sound Moves couldn't use Heathrow for Beyonce's tour, says Nick Platts, head of cargo at Heathrow Airport.[2]
"I remember having chats with Martin over several days working out how we could help him, but we couldn't offer him the flexibility he needed." When a poorly planned logistics strategy inevitably fails, the results can be disastrous. Two prime examples include Woodstock and Fyre Festival. 
Woodstock
Logistics experts can learn a lot from the past. This is especially true in the case of Woodstock, a music festival which occurred in 1969. Inadequate logistics compromised the health and hygiene of festival goers.[3]
"The ratio of toilet usage was one porta potty for every 830+ people. And because it rained, those porta potties overflowed with a mixture of sewage and mud."
Woodstock was expected to attract 50,000 concert goers, but double that number attended. As a result, expensive transportation was hired to deliver important items to the festival.[4]
"The sheer number of attendees and the logistics of collecting money and tickets at the gates had forced them to abandon the idea of a for-pay concert and instead let everyone in for free. In addition, they were forced to spend tens of thousands of dollars contracting helicopters to transport food, supplies and the musical acts to and from the site." 
According to History.com, Woodstock took place nearly 70 miles from Woodstock in Bethel, New York. The festival lacked medical resources, which may have contributed to eight miscarriages at the site. Overall, "When the festival was finally over, the New York State Department of Health recorded 5,162 medical cases over the nearly four days, 800 of which were drug-related."[4] 
Fyre Festival
In 2017, Fyre Festival was slated to accommodate roughly 5,000 people on the Bahamia Island called Great Exuma. The event was well-advertised on Instagram by celebrity influencers, providing a misleading image of the festival. The event's inadequate logistics strategy resulted in a total breakdown of the event, according to Richard Howells, a digital supply chain expert.[5]
Tickets for the event were highly expensive and "…sold for between US$500 and $1,500, with VIP packages costing as much as $12,000 for private airfare, luxury accommodation and gourmet meals prepared by celebrity chefs, including Bahamian sushi and roast pig."

"The fact that they chose a remote island, which was meant to be the attraction, was a major issue. They didn't think of the logistics of actually executing an event on that island where there was zero infrastructure. The plan was to import absolutely everything, from portable toilets to water, which was a logistical nightmare. Then they moved it to a bigger island, and it happened to be the same week as the biggest event of the year on that island, their regatta."
With a lack of experience, Fyre Festival was set up for failure from its beginning. Instead of sleeping in luxury accommodations, concert goers were forced to fight over hurricane tents. As a result, the company behind the festival faced a $100 million lawsuit by the end of the festival weekend in 2017. The festival was scrutinized for its lack of security, safety arrangements, water, medical care, food or even basic survival provisions, threatening the wellbeing of concert goers.[6]
Conclusion
Unlike the traditional transfer of goods, concert logisticians are responsible for more than a musician's success. They must also provision safeguards for the fans that come to enjoy the show. 
Citations