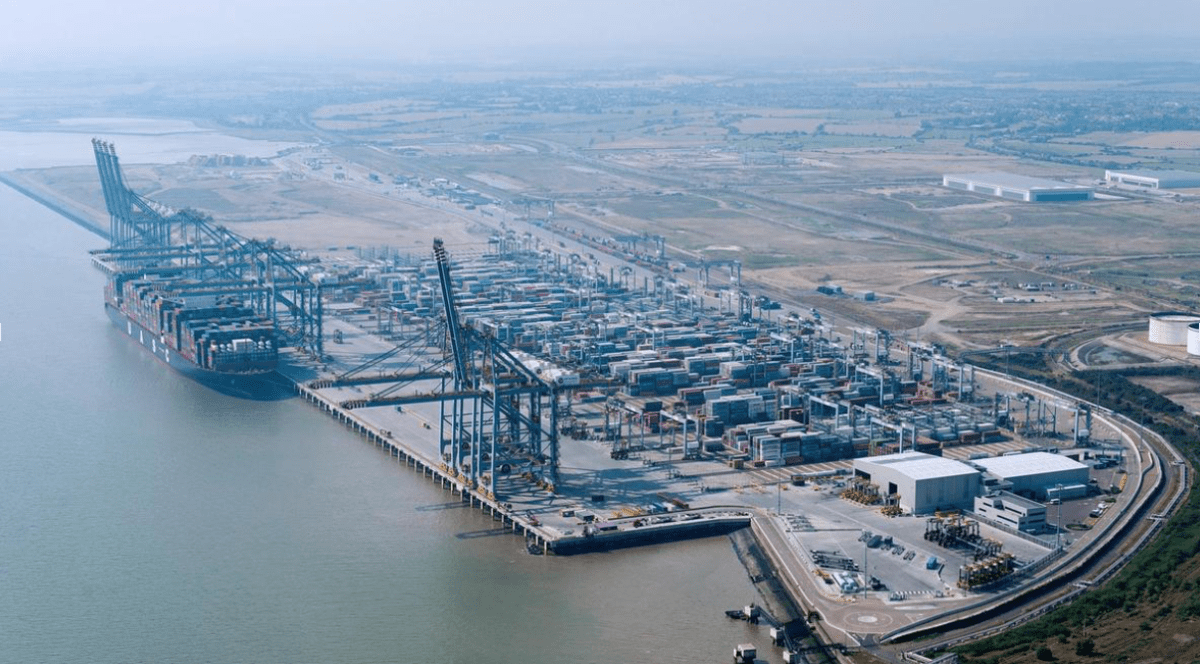 Every day the supply chain becomes increasingly modernized as technology and economies influence the efficacy of supply chains around the world. 
According to the CBRE, there are four common characteristics in relation to global logistics hubs. They offer several options for transportation forms such as air/ocean freight, significant highway interchanges and intermodal facilities. They offer plenty of facilities capable of processing, storing and distributing products. They also have access to international locations that operate with global logistics hubs. Last but not least, both the local economies and political environments are low-risk and exchange in the international trade of goods and service. [1] 
Let's review five influential global logistics hubs playing a crucial role in contributing to a supply chain that supplements the needs of companies and people around the world. 
Hong Kong
Hong Kong is a top logistics hub because this Asia Pacific region boasts high-quality industrial and logistics assets. Because of this, it's created a "…strong user demand and the development of modern logistics facilities into an institutional investment product, according to a 2019 report by the CBRE. [2]
"There is a strong demand from occupiers for modern warehouses and last-mile logistics facilities in Asian Pacific, driven by the growth of omnichannel retailing and changing consumer behaviour."
Vancouver
Vancouver's industrial rental rates, like many places within North America, have risen. Vancouver in itself has a shortage of industrial land. While this creates negative implications for new logistics companies looking to succeed, "competition among institutional buyers for industrial properties has remained strong." [2] 
Because Vancouver is a highly competitive global logistics hub, it's able to deliver, exchange and receive goods with other top logistics hubs in the world along with the people and companies they serve. High pricing for industrial rent space also encourages prosperous competition since "Limited new supply and rising rents [drive] capital to high-performing markets." [2]
Tokyo
Tokyo's reputation as a top global logistics hub follows close behind its Asia Pacific contender — Hong Kong. According to CBRE, "Hong Kong had the lowest prime yield of all the markets surveyed," but the "Tokyo Bay Area followed closely behind." [2]
Tokyo is a leading international hub within the context of modern technology, giving it a competitive edge in comparison to other logistics hubs. As an example, an AI startup company placed robots in a warehouse – the first operation of its level in the world, according to CNBC. [3]
"At a recent technology show in Tokyo, a large robot arm reached into a full-sized mockup of a shipping container and began unloading boxes from it. Set on a platform that moved back and forth, the robot was doing a job usually carried out by warehouse workers and forklift operators. The goal of the company that's developing it, Mujin, is total automation."
Leading the way with robot technologies enables Hong Kong to keep up with other global logistics hubs. However, it is only a matter of time before the technology improves and other markets begin to take it on.
German Hubs
German hubs including Frankfurt, Munich and Berlin are top global logistics hubs. As such, statistics indicated they had "the lowest prime yields at 4.00%, down 40 bps and 25 bps, respectively."[2] Various factors have made this possible, according to the CBRE:
"European markets are benefiting from economic growth, supply chain restricting and the evolution of e-commerce. Occupier demand is very strong and the volume of new construction has increased steadily." [2]
London
London is a top global logistics hub for various reasons. With several specialized warehouses, goods of all kinds are sent along the supply chain. London is known for DP World London Gateway which is a logistics hub in itself. It includes "a state-of-the-art deep sea port and rail terminal on the same site as an expansive land bank for the flexible and fast development of logistics facilities and warehouses."[4]
Also located at DP World London Gateway is CEVA Logistics' "Chill Hub" as a multi-temperature 10,000 square metre warehouse and facility. With its integration into DP World London Gateway, it links to 110 ports throughout 60 countries.[5]
Although these are currently leading global logistics hubs, whether they will always stand the test of both time and competition remains to be seen. According to CBRE, challenges such as unsettled trade policies, interest rate policies, economic uncertainties and more will test the status quo of today's leading logistics hubs. [2]
However, with all these risks comes benefits. "Despite potential risks and eventual slowdowns, the logistics sector overall continues to show signs of growth amid rapid e-commerce expansion and positive fundamentals across most top-tier and secondary markets. This will continue to drive global demand and investment in industrial real estate." [2]
Citations