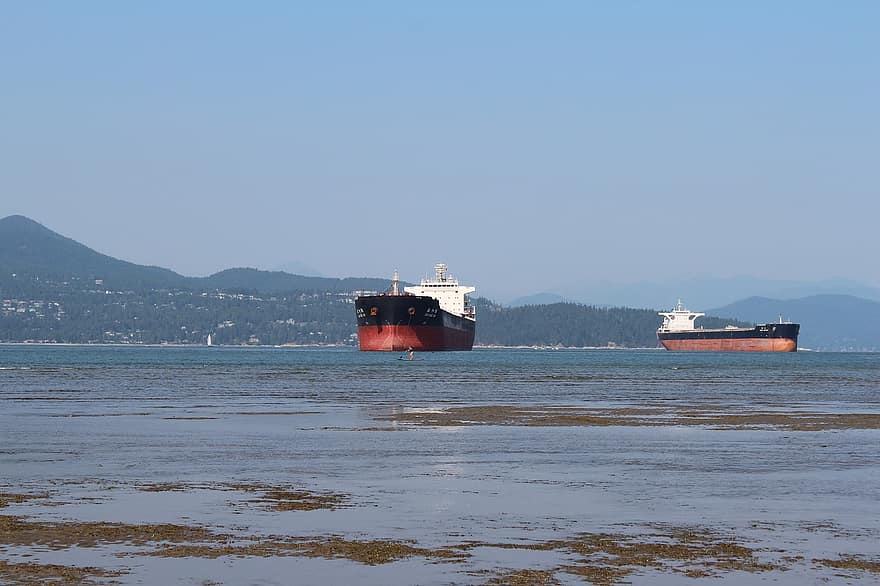 This morning, Statistics Canada released the international merchandise trade balance update for September 2020. Please note this data and its analysis is released approximately 35 days following the end of the reported month.
For the month of September 2020, Canada's international merchandise trade deficit "widened" to a total of $3.3 billion.[1] Broken down, this value includes a modest increase of international imports by 1.5% to a total of $48.8 billion, and a mirrored rise of 1.5% international exports to a total of $45.5 billion.[1] Quarterly, trade surged, but remains below pre-pandemic levels.[1] With this, we can begin to see how Canada's trade will shape up through the winter months and through Canada's second wave of the pandemic.
Central to the country's trade in September were increases in imports of crude oil, plastic products, and heavy machinery, totaling a rise of 1.5% to a total of $48.8 billion. Exports in lumber grew again, for the fifth month in a row, again by 1.5% to a total of $45.5 billion. Both bullish industries remain at least $1 billion off pre-pandemic levels.[1] Perhaps topically, exports surged internationally to countries other than the United States, climbing 10.9% to $12.3 billion—surpassing even February levels. Meanwhile, compared with February, both imports and exports with the United States declined, at reported percentage points of -4.3% and -8.0 respectively.
Strategies Emerging for Ambient Food Logistics in Canada
As we move into the holiday season, we can weigh trends associated with normal seasonality against consumer purchasing amid the third wave of the COVID-19 pandemic. These duelling forces have made demand difficult to predict in the core food business. On one hand, Canadian Alliance has a customer building longer-term inventories ("just-in-case"), while others embrace month-to-month inventory projections, relying instead on instinct ("just-in-time").[2]
"Typically we are very busy with food customers in November and early December. I see some inventory build happening right now which is common—we try to forward-plan by three months and now we're just waiting to see," says William McKinnon, Canadian Alliance President.[2]
On the luxury food side, we see diverging strategies again; one customer is opting to build inventory rapidly in anticipation of the seasonal demand spike; they predict their high end food products will start moving more quickly by the second or third quarter 2021.[2]
For those building inventories right away, it will be a 'wait and see' scenario. "Heading into the holiday season, I'm concerned some customers may have trouble clearing inventory," says McKinnon.
Canada's PPE Market Replete with Opportunity, and Disadvantage
Proportionally, personal protective equipment (PPE) and related medical equipment continues to see high levels of trade activity at a slowing rate—in September, imports dropped 2.2% to a total of $3.1 billion—but imports remain nearly 45% higher than they were in September of 2019.[1] Canadian Alliance continues to see this high demand for PPE in its work with a number of customers that have committed such stock to the provincial and federal governments. Given the impact of PPE on space within the supply chain, it may be worth considering such medical goods as its own, brand new category within merchandise trade.
"My sense in that regard is that there will be no slow down, as different levels of government are committed to a robust volume of PPE for the short to mid-term," says McKinnon.[2]
The sustained volume of PPE is beginning to weigh on Metro Vancouver warehousing and logistics capacity; demand for such products may begin forcing lower value goods out of Metro Vancouver, a trend which could have cash flow implications for businesses that would normally sell through stock.[3]
The Canadian Auto Sector Shuffles into 2021
Canadian drivers continue to put the brakes on their driving habits, as parts for maintenance trickle through the supply chain at much slower rates compared to last year.[1]
"Consumers are driving less and that has implications across the field. I'm seeing neighbours and friends downsize their car situation, taking cars off the road. This is reflected locally through the sell through rate of parts, as well as globally with Canadian exports of new cars" McKinnon says.[2]
In September, this trend was reflected in a steady increase, if at a decreasing rate compared with previous months.[1] Exports of motor vehicles and parts rose again, this time by 2.7%, an upward trend driven by passenger cars and light trucks, contributing an increase of 4.2%—this trend has brought exports beyond pre-pandemic levels for the last three months.[1] Overall, auto-related trade rose by 0.6% to a total of $1,832.1 million, which remains 21.8% down from the same period last year.[4]
As we move into winter months and more businesses call staff back into the office, it will be interesting to see how this trend shifts—we may see consumers forced back in the direction of pre-pandemic buying patterns, or we may see the industry continue to struggle.
Conclusion
Far from trending collectively "up" or "down" as the economy grows or shrinks, "we just don't know what is going to happen," says McKinnon.
"I'm glad to see optimism but we're not out of the woods just yet; these numbers reflect that reality."[2]
To leave off on a contemplative note, McKinnon muses: "Nobody in the third party logistics space is really utilizing any form of comprehensive artificial intelligence to help customers plan and predict the future. How will AI impact the supply chain? Someone is likely answering that question very soon!" [2]
Cited
1 Government of Canada, Statistics Canada. The Daily — Canadian International Merchandise Trade, September 2020. 4 Nov. 2020, https://www150.statcan.gc.ca/n1/daily-quotidien/201104/dq201104a-eng.htm.
2 Personal communication between William McKinnon and Rose Agency, October 2020.
3 Canadian Alliance. "Predictions on Spiking Industrial Storage Rates Become Reality." Canadian Alliance – Metro Vancouver Logistics & Warehousing, 18 Sept. 2020, https://canadianalliance.ca/industry-news/predictions-on-spiking-industrial-storage-rates-become-reality/.
4 Government of Canada, Statistics Canada. International Merchandise Trade Monthly Interactive Dashboard. 2 July 2020, https://www150.statcan.gc.ca/n1/pub/71-607-x/71-607-x2020013-eng.htm.