Investing in our Customers and The Future: Project Phoenix
Setting the stage for growth into 2020 and beyond, we are excited to announce our move to a brand new location on Salish Sea Way. Project Phoenix is a committee of staff and managers that will be guiding the transition process for moving in to our new warehouse and office called Salish Sea Way. We've built this portal to ensure that everyone who works with us can stay up to date with all the details.
If you have questions, reach out to your contact at Canadian Alliance, or check the list of Pillar Leaders below.
We will transition operations from our Elmbridge location to Salish Sea Way no later than June 29th 2020. There will be no disruptions of service for our customers. Further information for our operations at our Derwent and Hopcott locations will be detailed at a later time.
Project Progress Update
Planning & Logistics Progress
50%
Construction Progress
40%
The latest view from the property – Canadian Alliance Facility construction at Salish Sea Way, January, 2020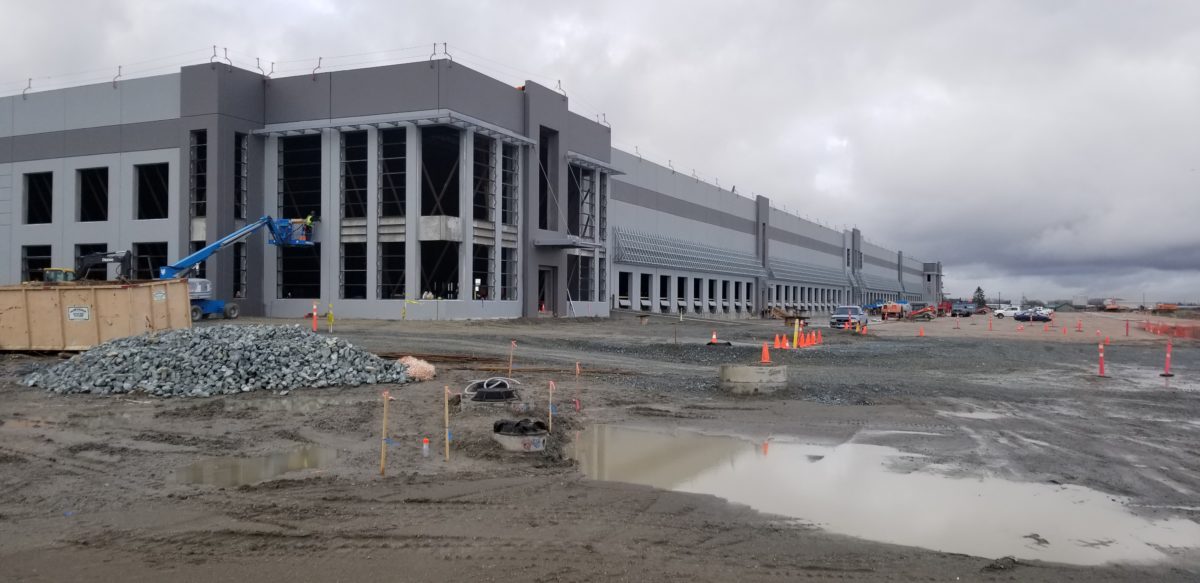 Leaders of Pillars within Phoenix
| PILLAR | Leader |
| --- | --- |
| 1. Quality | Matt Yu |
| 2. Office | Liana Olson, Palak Gandhi, Han Lee |
| 3. Warehouse | Tyler Garnes and Vishwa Mootooveeren |
| 4. I.T. | William McKinnon |
| 5. Safety | Tyler Garnes |
| 6. Transportation | Tyler Garnes, Alicia Xu and Dino Salkić |
| 7. Staffing and Resources | Tyler Garnes and Liana Olson |
| 8. Finance | Terri Yan |
| 9. Food Safety | Jerry Shen |
| 10. Communications | Dino Salkić |
For Canadian Alliance Employees
Project Phoenix Charter
"To transition our people processes and infrastructure into the Salish Sea Way Distribution Center without any disruptions to our external or internal customers on or before June 29, 2020"
Who is Involved
All employees are welcome to join Project Phoenix to participate in the transition
Sub-divisions have been established to plan and implement different aspects of the move
Join any Pillar, contact a leader today
Move to be completed by June 29th 2020
Project Phoenix goal is to complete the move in to Salish Sea Way with no disruptions to our customers
Common Questions
1. Warehouse closing dates?
Elmbridge and Derwent Close June 29th 2020 and Hopcott November 29th, 2020.
2. What will happen with my product? – No Disruption for service
Project Phoenix is building a process flow that will systematically execute transition of customers from warehouse in to Salish Seaway. Transitional operations are to be done after hours and on weekends to minimize customer order disruptions.
3. Who is organizing move?
Project Phoenix was established to plan and execute the move and created 10 Organizational Pillars within the project group that focus on specific areas related to the transition.
If you have questions – please send them to salishseaway@canadianalliance.ca
August 27, 2019 Wall Raising Ceremony Photo Gallery