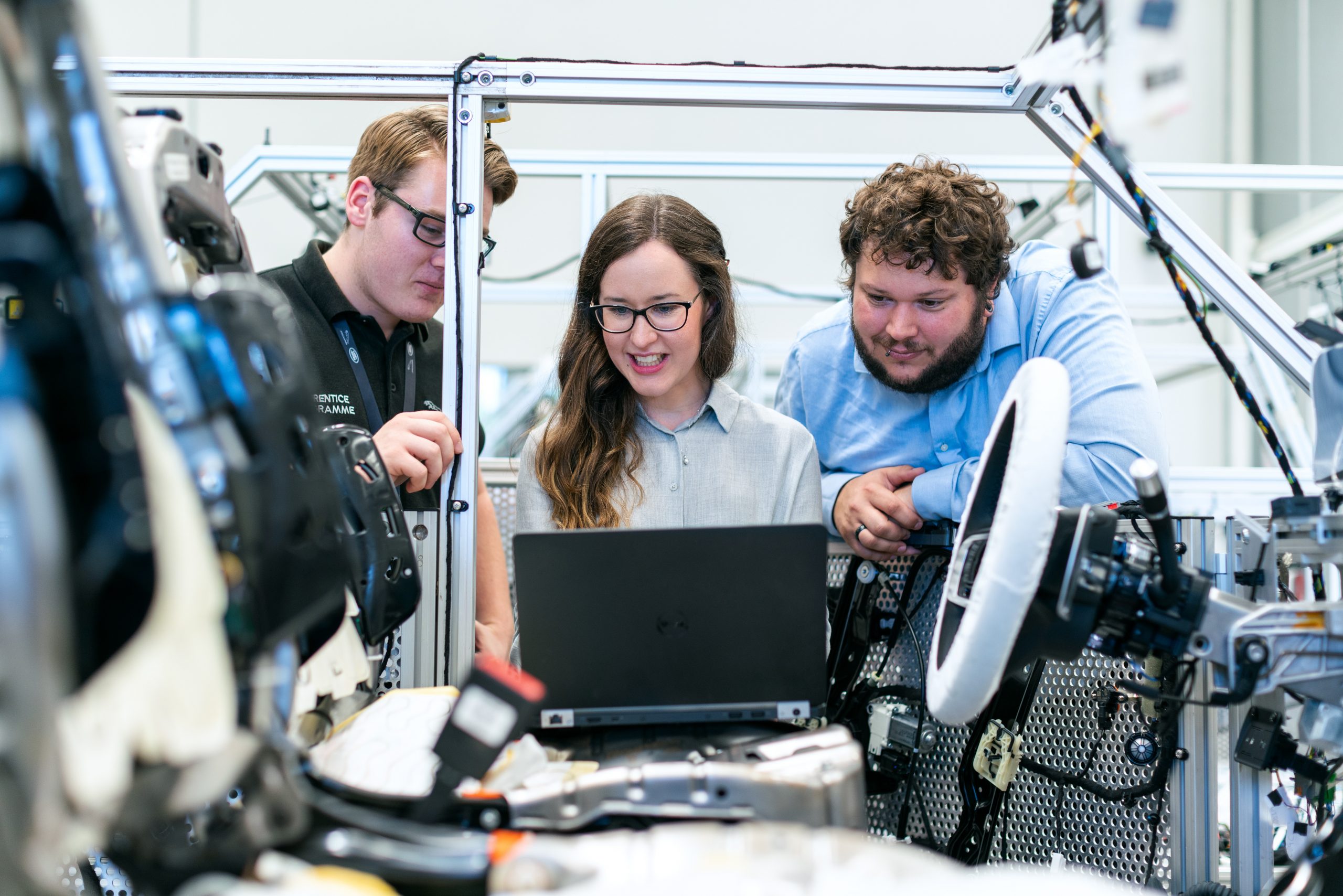 Early ramifications of COVID-19 on the automotive industry were reasonably simple to predict: closures wouldn't necessarily be felt right away as many automotive producers maintain a thirty-day parts buffer. But when that inventory disappeared, the real struggle began. Further, at the bottom of the supply chain, the closure of Chinese factories in the tool and die industries began weighing on North American production in kind.1 Now, companies like Ford are struggling to procure parts as plants in Chihuahua, Mexico remain staffed at only 50%. This is, of course, all occurring as COVID-19 rages unchecked in the United States. But what does the automotive landscape look like now?
Automotive Industry Stutters with Rolling Work Stoppages
Like Mexico, plants elsewhere in North America have been forced to stop work either as a result of preventative measures or due to active outbreaks. In the spring, several producers were forced to idle their plants, putting thousands of auto workers out of jobs.2 These closures took hold just as China was beginning to reopen their factories and soon North American producers had parts but no means to produce. This led to the infamous pile-up of brand new consumer vehicles on the Jupiter Spirit barge that was ordered to drop anchor outside California in April.3 The glut was compounded by consumers cutting down on big ticket purchases—a trend that has been continuing, forcing companies to brace for a nearly 30% drop in annual domestic automobile purchases.4 With the threat of a second wave looming, producers are likely weighing the possibility of leaving plants idle for longer. 
Automotive Producers Struggle to Reopen Facilities
The struggle to reopen facilities comes at several levels. At base, the process of reopening a plant, including its capital equipment, is a long process that doesn't always go off without a hitch.
"You don't just flip on the lights and go back to work," Pat Greene said to MiBiz. "In our business, you've got to start with the furnaces and make sure they're clean and operating well, and then you better really focus on the equipment that has been sitting idle and make sure that that is all capable of running again and that it's not going to be shutting you down as soon as you try to start operating."5 
Further, the heavily unionized automotive industry brings its own challenges, as unions go to bat to ensure safe working conditions in light of the COVID-19 pandemic. For the most part, automakers have embraced the need for new safety protocols including social distancing, employee temperature monitoring and frequent sanitization.6 But getting these new protocols right takes time and money; a mistake could be extremely costly. 
Automotive Supply Planning Looks at Month-to-Month Scenarios
Further, automakers have had to shift forecasting and planning away from seasonal schedules toward month-to-month scenarios to create necessary flexibility in the supply chain as uncertainty continues to grow stateside.7 This will require a significant mindset shift; major automakers will likely need to revisit their planned launches. 
As Greene told MiBiz, "It takes 3,000 parts to make a Ford F-150 and if one of those parts is not available, they don't make the vehicle." He continued, "I think the biggest issue that might be under-recognized right now is the impact of the entire supply chain coming back up after being down for this period of time and any interruptions there."
The goal of shifting to month-to-month forecasting is to minimize extreme movements in the supply chain, keeping production running as smoothly as possible. For Toyota Motors, this looks like producing 2% fewer vehicles in August 2020 to lessen the blow of low demand and parts versus labour misalignment.8
Automotive Industry Shows Signs of Recovery and Optimism
Despite these challenges, the industry is widely optimistic. Autoservice World reported that of 81 supply chain stakeholders surveyed, 63% believed they'd begin to see a recovery by the end of July, 2020.9 And although the industry saw a huge contraction in Q1, Q2 is looking better than predicted. Daimler's Q2 reports show low returns, but still beat market expectations.10 Further, the New York Times reported that some plants are already back to pre-pandemic production levels. "Sales have rebounded so fast that (some) automakers are working to ramp up production to restock dealerships. Inventories dwindled over the last few months because so few cars were produced," writes Neal E. Boudette.11 Altogether, this optimistic outlook can only account for the known realities of the COVID-19 economy and market slowdown, but if the auto industry recovers better than expected—particularly given that, in the United States alone, the industry employs 1.5 million people—it could represent a (relative) boom for the North American economy.
It's reassuring to see this optimism coming from automakers, even in controlled, strategic contractions as in the case of Toyota. All of these adaptations reflect a flexibility and agility that was broadly thought not to exist in the automotive industry. Ultimately, we won't know the true, lasting impacts of COVID-19 until next year—or perhaps even later—but it seems that our recovery is off to a good start.
Cited