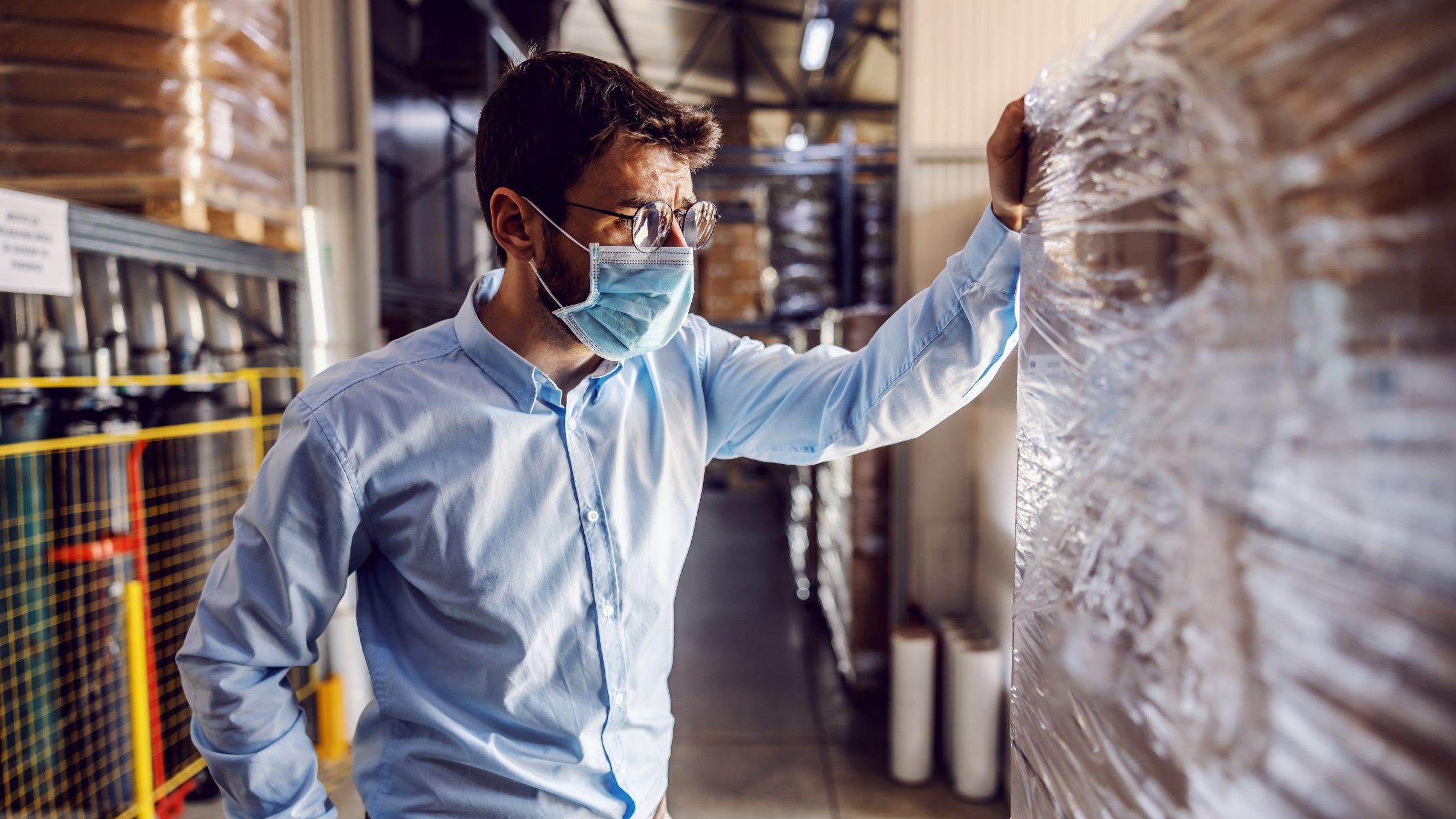 Of all the editorializing on the impacts of the pandemic on our world, one thing is certain: things will never be as they were before COVID-19 swept the planet. Despite the great difficulties that many have faced, the Canadian Alliance team takes the view that the pandemic also created the conditions necessary for learning. As a result, industries and professionals alike have learned to grow and to create value and efficiency where there was little before. This is especially true in the food supply chain. 
The pandemic exposed the weakest links in the food supply chain and, in turn, provided producers and logistics professionals with the impetus to fortify those break points. Let's look at three of those opportunities to make improvements to the food supply chain. 
Weak Laws Govern Many Essential Food Workers
The pandemic made it plain that our economy's essential workers are often the ones with the fewest protections and rights. At the very beginning of the food supply chain-in the proverbial "field"-migrant workers represented at least 35% of the crop production workforce and 20% of the animal production workforce in the USA as of April 2020.1 This does not include undocumented workers, who Chase Purdy of Quartz estimates make up 50% of agricultural labour in the United States.2 Despite being deemed "critical to the food supply chain" by the Department of Homeland Security, undocumented workers can still be deported at any time.3 Without their labour, the North American food supply chain would crumble.
Between stateside lockdowns and travel bans, a serious labour shortage looms over the continental supply chain as the pandemic waxes on. As recommended by Serpil Aday and Mehmet Seckin Aday of the Canakkale Onsekiz Mart University in Turkey, both businesses and governments should react swiftly and certainly to entice workers into sticking with difficult and at-risk jobs like crop production, now and into the future.4 They can do so by providing premium wages to retain workers, investing in better safety protections on plant floors, and creating better avenues for undocumented workers to stay safely and legally in the country. 
The Inflexibility of the Food Supply Chain
Flexibility in the supply chain is an ages old logistical challenge made only more visible by the pandemic. While new technologies have made communication and forecasting easier, weak links in the chain were never so obvious as when plants closed due to outbreaks only to find that no other providers were able to step in to fill the gap. This led to shortages in everything from ambient food to automotive parts as well as to container ships sailing at only partial capacity. 
These failures, costing companies and consumers both time and money, drew attention to the need for better vertical and horizontal communications throughout the industry. 
The same spikes in demand paired with difficult production closures led to a shift from just-in-time logistical management to just-in-case forecasting across industries. As new waves of the virus loomed, ambient food producers bought up more space in warehouses and on shipping waybills to stock up on high demand products. This strategy is useful because having a greater stock of product on hand creates more flexibility in the supply chain.  This is especially true when facing a shortage of labour as was frequent this past year due to either COVID-19 outbreaks or enhanced safety measures on plant floors.  
As we move forward, it seems likely that the just-in-case mentality will persist; the best solutions for most companies will concern finding that perfect balance between keeping stock on hand without overspending on overhead.
Distribution Centres Cause Delays in the Food Supply Chain
The pandemic also exposed the shortcomings of the distribution centre-to-retailer model while illuminating the benefits of direct-to-consumer last mile delivery.
"Retailers and grocers who think that online services are a pandemic-only situation better think again," said Demetre Eliopoulos for Franchise Canada Online.5

Ciaran Henderson, for Goldbeck Recruiting Inc., concurred, sharing that, "Online delivery services for takeaway food and groceries have exploded and I think the competition in this area is going to become bigger."6 
This is for good reason: at the height of the pandemic panic in Canada, distribution centres became a serious hitch in the system, causing slower delivery and becoming de facto arbiters of which retailers got what products in the case of shortages.7 
"They're trying to satisfy all of their customers," said Canadian Alliance president William McKinnon. "Instead of giving all of their product to one customer, they're dividing it up among several."
Third party delivery services kept many businesses from financial ruin this past year, as companies like Uber, Skip the Dishes, and Deliveroo brought restaurant prepared meals to household doors. By filling the gap left by unwieldy distribution centres, such last-mile delivery services kept consumer goods moving; the same is true for companies like Amazon. However, we now know that those same companies take huge cuts from every order, and often deny competitive wages and benefits to their drivers, which encourages them to drive even when sick. So while this option seemed a lifesaver at the beginning of the pandemic, alone, it is not sustainable. Moving forward, the solution must combine both the capacity and reach of distribution centres and warehouses in tandem with delivery services, not each in isolation. 
These three concerns are embroiled in the conditions created by COVID-19 and they caused serious problems for the global food supply chain in 2020. Moving into 2021, we're now in a position to address and improve on these three links: a shortage of labour, inflexible production, and dynamic logistics. We will be watching, learning and doing our part as the logistical aspects of the food supply chain continue to improve.
Cited
4 Aday, Serpil, and Mehmet Seckin Aday. "Impact of COVID-19 on the Food Supply Chain." Food Quality and Safety 4, no. 4 (December 18, 2020): 167–80.
https://doi.org/10.1093/fqsafe/fyaa024
.