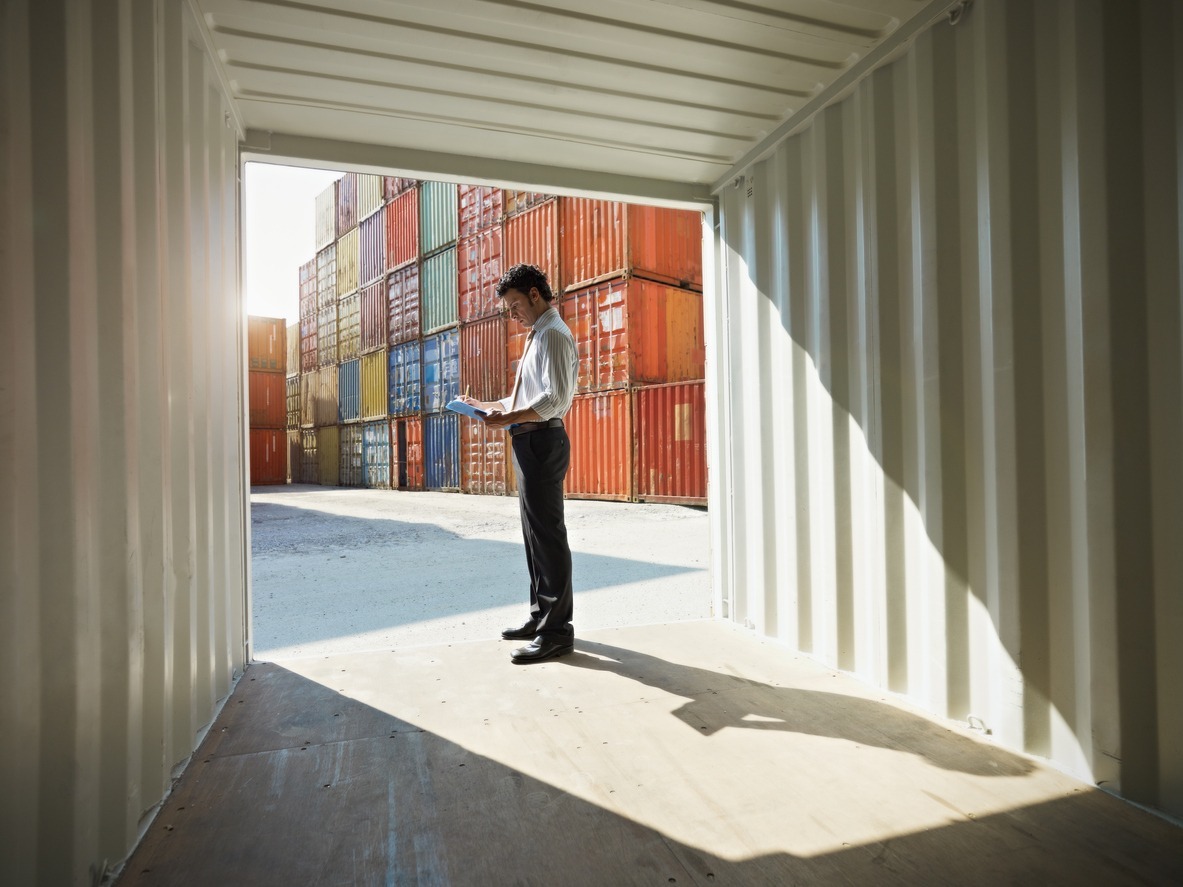 This trade balance update reflects on Statcan data pertaining to March 2021; reports are generally released 35 days following month end.
For the month of March 2021, Canada posted another surplus with the United States and a deficit with the rest of the world, amounting to an overall deficit of -$1.1 billion. Overall, the merchandise trade balance moved toward a more even keel with increased imports—from the US and abroad—and a dip in energy exports moderating this year's spring surpluses.¹
Within March's numbers, imports increased by 5.5% to a total of $51.8 billion. Comparatively, exports saw only a slight increase of 0.3%, leaving export totals at $50.6 billion. This month, exports were 14.4% higher than in March 2020, reflecting Canada's ongoing but non-linear economic recovery.¹
On the COVID-19 front, imports of "vaccines for human medicine other than influenza" spiked by 77.1% to a record $189 million in March, with continued increases predicted. Diagnostic tools and medical equipment imports also posted increases of 31.2% and 19.3% respectively.¹ As the ominous "protracted" descriptor of Canada's pandemic recovery becomes evident, it's likely that consumer buying habits and pent up demand will drive the defining factors of this summer's trade balance.
Semiconductor Chip Shortage Predicted to Continue
The semiconductor chip shortage first flagged late last year continues to impede production for North American automobiles and related parts.¹
As consumers essentially stopped purchasing new family vehicles in 2020, production of new passenger vehicles ramped down. Simultaneously, demand for consumer electronics like laptops and gaming devices saw unprecedented growth. Now, as demand for vehicles climbs, a crush has emerged: the producers of semiconductor chips, used in vehicles and consumer electronics alike, simply don't have enough stock to go around.²
"Just recently one of our Canadian-based computer distributors felt this shortage in available stock impacting supply—and ultimately, sales," says William McKinnon, President of Canadian Alliance Terminals. "They are concerned that this situation could last for another 3 to 4 months."³
Various reports have estimated the US will produce 1.2 million fewer vehicles this year because of the shortage, resulting in idled plants. The shortage was felt in February in Canada, with "significant impacts" on both imports and exports of motor vehicles.⁴
In March, the trend continued, though with cause for hope. After falling by 6.6% in February, motor vehicle and parts imports rose by 4.6% in March, reflecting relative success as manufacturers seek to mitigate the impact of the shortage. This resulted in higher imports of motor vehicle engines and parts (+9.2%) and passenger cars and light trucks (+2.7%). Despite the increase, the same sector posted 4.2% down for the first quarter overall.¹
"This is hardly a desirable circumstance following last year's struggles for auto manufacturers," says McKinnon. "Manufacturers are trying to make up for lost time but are simply not having much luck."³
Port of Montreal Workers Legislated Back to Work
Workers at the Port of Montreal have been without a contract since December 2018 and, following a ten day strike last August, moved to strike once more beginning the morning of April 26. After a few weeks of other labour actions including refusal of overtime and weekend work, the union voted in favour of strike action.⁵
Two days later, the government began motions to legislate the union back to work. Largely, the decisions behind such actions have been attributed to the necessity of maintaining the flow of medical goods and equipment through the Port. Just below the surface, though, economic concerns abound.
"I believe this will be settled reasonably quickly either through direct negotiations or some government pressure," says McKinnon. "The sad part of this event is that these types of disruptions showcase Canada in a negative light in the global arena. There will be commerce that is negatively impacted just as economic recovery is gaining momentum."³
The risk is great, from medical equipment needs to trade to jobs impacted on Canadian soil.
As reported by the Canadian Press, "Labour Minister Filomena Tassi said that if the strike is allowed to drag on, it would cost the economy $40 million to $100 million per week, directly threatening 19,000 jobs and indirectly affecting hundreds of thousands of other jobs across the country."⁵
Following government action, the dock workers were on strike for several days (as the bill legislating the union back to work took several days to move through the necessary channels). The toll of this disruption will be estimated in the coming weeks and further actions may occur as the Union plots its next steps.
Labour Shortage to Impact Supply Chain and Trade
A labour shortage has been prevalent in certain Canadian industries for years. From millwrights to nurses and skilled roles along the lengths of manufacturing supply chains, inefficient or disadvantageous immigration schemes and little worker incentive have placed immense strain on Canadian trade.⁶
Naturally, the pandemic has only increased this pressure.
"In our opinion the pandemic continues to influence the mobility of labour," says McKinnon, "and we are finding that the ability to attract workers into a robust supply chain market is not occurring."³
"Increasing labour shortages will ultimately impact the flow of goods to market," says McKinnon.³
Add looming inflation (following the Bank of Canada's decision to keep interest rates low), continued volatility in the price of freight containers, labour action, and a global cornerstone product shortage and it seems that total economic recovery may, unfortunately, still be far off.
CITED
1 Government of Canada, Statistics Canada. "The Daily — Canadian International Merchandise Trade, March 2021," May 4, 2021. https://www150.statcan.gc.ca/n1/daily-quotidien/210504/dq210504a-eng.htm.
2 Government of Canada, Statistics Canada. "The Daily — Canadian International Merchandise Trade, February 2021," April 7, 2021. https://www150.statcan.gc.ca/n1/daily-quotidien/210407/dq210407a-eng.htm.
3 Personal communication between Rose Agency and William McKinnon, April 2021.
4 The Manufacturer. "Chip Shortage Means US Vehicle Makers Face 1.2 Million Production Shortfall." Accessed May 4, 2021. https://www.themanufacturer.com/articles/chip-shortage-means-us-vehicle-makers-face-1-2-million-production-shortfall/.
5 Bryden, Joan. "House of Commons Approves Back-to-Work Legislation to Reopen Port of Montreal." CTVNews, April 29, 2021. https://www.ctvnews.ca/politics/house-of-commons-approves-back-to-work-legislation-to-reopen-port-of-montreal-1.5406884.
6 Government of Canada, Statistics Canada. "The Daily — Labour Force Survey, March 2021," April 9, 2021. https://www150.statcan.gc.ca/n1/daily-quotidien/210409/dq210409a-eng.htm.