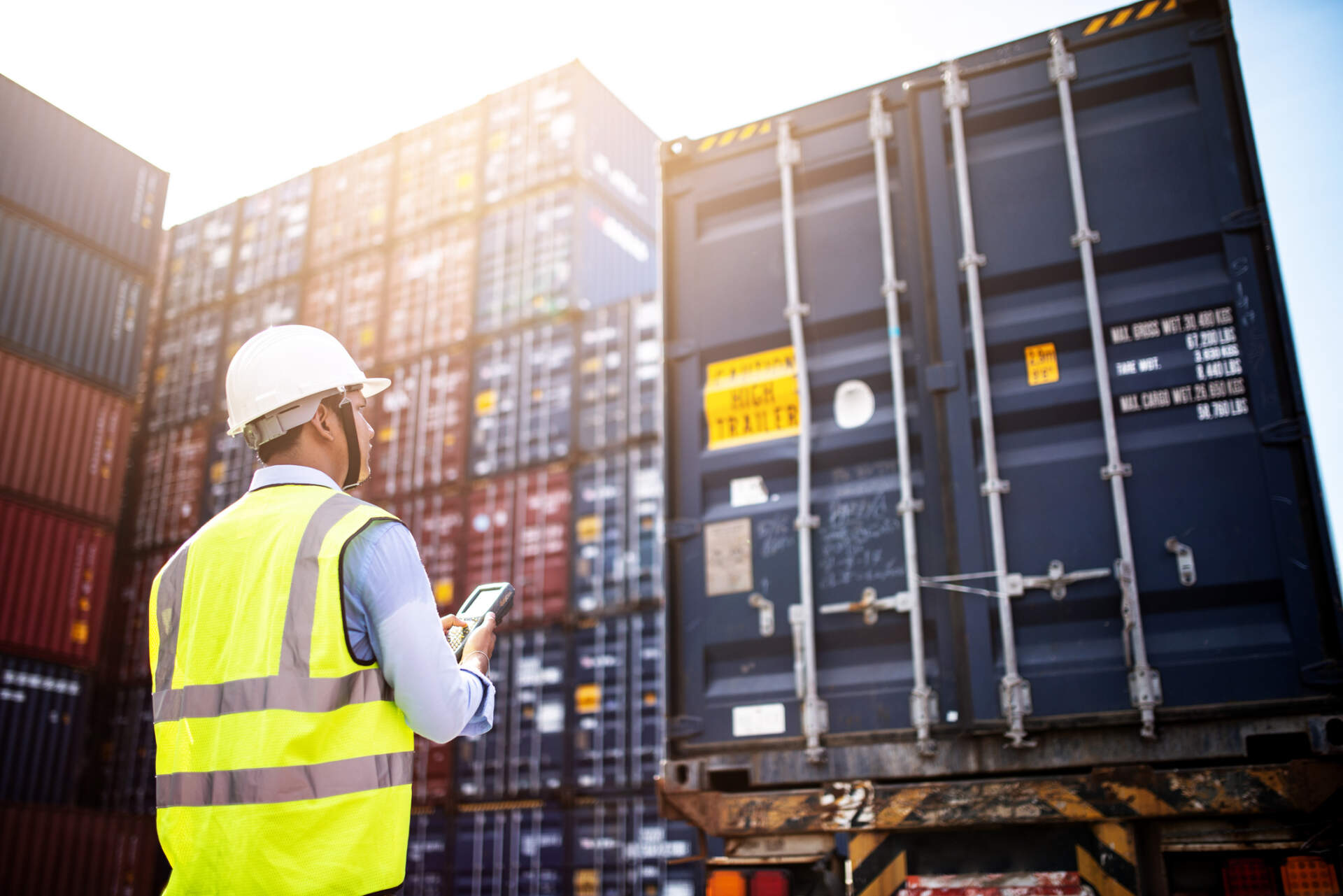 Today, Statcan reported that Canada posted a very modest trade surplus totalling $0.6B in April 2021. This is the third month in 2021 Canada has posted a surplus, though its value represents "less than 0.6% of total monthly merchandise trade."¹
This surplus was driven in large part by falling import levels in the automotive sector. Imports decreased by -4.7% to $49.6 billion in April, making plain the impact of the ongoing semiconductor chip shortage and other trade challenges facing Canada; by contrast, exports only fell by -1.0% to $50.2 billion.¹
Canada also widened its trade surplus with the United States from $4.2 billion to $6.4 billion. With the rest of the world, the surplus widened from $5.5 billion to $5.8 billion.¹
This trade balance update reflects on Statcan data pertaining to April 2021; reports are generally released 35 days following month end.
Merchandise Trade Balance by Sector
April's decrease in imports reflects the strongest percentage decrease since the initial declines that came with the onset of the coronavirus pandemic in 2020.¹
In large part, the decrease was a result of the global shortage of semiconductor chips used in consumer electronics and, critically, vehicle manufacturing. In April, imports of motor vehicles and parts fell by -22.1% to $6.6 billion.¹ Of these numbers, imports of passenger cars and light trucks (-29.7%) and engines and parts (-20.2%) saw the most dramatic change.¹ Automotive exports were also down, with declines in passenger cars and light trucks (-21.3%), as well as engines and parts (-15.7%).¹
Surprisingly, seafood exports partially offset falling automotive exports. The demand surge, specifically in prepared and packaged seafood products, more than tripled in April, likely because of a one month shift in snow crab season.¹
Regarding vaccination imports, the trend continues as expected with substantial increases each month. In "vaccines for human medicine other than for influenza," the category that includes the COVID-19 vaccines, imports increased 57.4% to $297 million in April.¹
Tension Builds in Automotive Sector
In keeping with expert predictions, the semiconductor chip shortage shows no signs of slowing—and the crisis is having far reaching effects. Statcan reported for March 2021 that the chip shortage was driving exports of cars, trucks, and automotive parts down; in April 2021, this trend worsened, though relief of a sort may be in sight.¹ ²
"We saw automotive producers begin to ramp up production earlier this year to make up for last year's difficult shortfall," says William McKinnon, President of Canadian Alliance Terminals. "But those efforts are seriously hindered by what is now a very competitive, scarce manufacturing landscape."³
In April, GM continued to idle six of its plants in response to the chip shortage. Without the electronic semiconductor chips needed to manufacture new cars, the industry is screeching to a standstill.⁴
"In all likelihood, this trend may lead to a dearth of new vehicles available for purchase," says McKinnon.³
But consumers want to buy now. After a year locked down, Canadians are on the hunt for new—or new-to-them—vehicles.⁵
"My contacts are describing a serious shortage of used cars, too," says McKinnon. "It used to be thought that to turn the biggest profit selling a used car, one had to sell privately. This isn't true anymore. Because of growing consumer demand, using a dealership may actually be more profitable for the seller."³
As such, the news isn't all bad for the automotive parts industry.
As consumers get back out on the road for interprovincial travel this summer, they'll need parts—brake pads, filters, and fan belts galore. As such, while new vehicle trade remains tamped by the chip shortage, parts manufacturers may see an increase in business.
"It's my guess that the movement of parts will mediate the vehicle shortage." says McKinnon. "This is critical because, as yet, we don't know when this chip shortage will reach an end."³
Looming Logistical Crises Follow Pandemic Year
2020 brought with it myriad unforecastable supply chain challenges that have extended their grip into 2021. From sea freight price surges to port congestion, labour strikes, and, lest we forget, the grounding of the Ever Given, global supply chains may seem more fallible than ever before.⁶
"We're seeing the convergence of several demand-driven trends," says McKinnon. "Together, these are creating a very challenging trade landscape from a logistics perspective."³
"The supply chain has become very chunky," McKinnon continues. "Instead of even turnovers, we're seeing inventory surges punctuated by periods of stagnation. From a logistics perspective, it's always easier to manage a steady movement of goods rather than one that stops and starts."³
However, periods of some lopsidedness in the supply chain are typical. "We are used to seeing these imbalances for specific periods every year," says McKinnon, "but the real issue arises when taking into account these other unprecedented trends."³
As it stands, China continues to post a shortage of shipping containers; this shortage, in part, has driven the price of sea freight up fourfold, with routes from Asia to Europe topping $10,000 for the first time on record in May.⁶
On the upside, the shortage and sky-high prices have lessened port congestion in Canada.³ Before, cargo ships may have laid in wait for up to two weeks before service in port; with comparatively few ships moving freight across the Pacific, ports are better able to handle the congestion.⁷
However, the freight prices are continuing to place immense strain on the entire supply chain. "We've known that price hikes would ultimately be passed on to the consumer," says McKinnon. "But manufacturers are now finding that, even in partially or fully recouping freight cost in consumer pricing, they still aren't guaranteed a spot on a fully loaded cargo ship."³
This trend could continue for months, with Bloomberg reporting a "summer of sold-out ships".⁸
"Shipping companies are now seeking to rectify this shortage by rebalancing the shipping routes in collaboration with customers," says McKinnon, "in many cases, this means moving empty containers back across the ocean."³
But is an end in sight? When prices fall, corresponding port congestion—in part a result of a new pandemic-driven consumer affinity for e-commerce—could cause further delays. The global supply chain has found itself in a very tense balance situation.
"I believe this pressure is in part coming from the shipping companies themselves," says McKinnon. "Shipping has not been profitable in a very long time. What we're seeing could be the result of an intentional rebalancing of the industry. If that is the case, the container shortage and the price surges will end when the shipping lines are ready for them to end."³
Citations
1 Government of Canada, Statistics Canada. The Daily — Canadian International Merchandise Trade, April 2021. 8 June 2021, https://www150.statcan.gc.ca/n1/daily-quotidien/210608/dq210608a-eng.htm.
2 Government of Canada, Statistics Canada. The Daily — Canadian International Merchandise Trade, March 2021. 4 May 2021, https://www150.statcan.gc.ca/n1/daily-quotidien/210504/dq210504a-eng.htm.
3 Personal communication between Rose Agency and William McKinnon, May 2021.
4 Automotive News. "GM to Restart Mo. Plant, Limit or Idle 6 N.A. Factories This Month," April 8, 2021. https://www.autonews.com/manufacturing/gm-restart-mo-plant-limit-or-idle-6-na-factories-month.
5 Automotive News Canada. "Pandemic Creating Demand for New and Used Vehicles, Study Finds," January 26, 2021. https://canada.autonews.com/retail/pandemic-creating-demand-new-and-used-vehicles-study-finds.
6 Bloomberg. "Shipping Container Rates Top 10000 From Asia to Europe," May 27, 2021. https://www.bloomberg.com/news/articles/2021-05-27/shipping-container-rates-top-10-000-from-asia-to-europe
7 Personal communication between Rose Agency and Alicia Xu, April 2021.
8 Bloomberg. "A Summer of Sold Out Ships Awaits As Sea Cargo Chaos Intensifies," May 3, 2021. https://www.bloomberg.com/news/articles/2021-05-03/a-summer-of-sold-out-ships-awaits-as-sea-cargo-chaos-intensifies